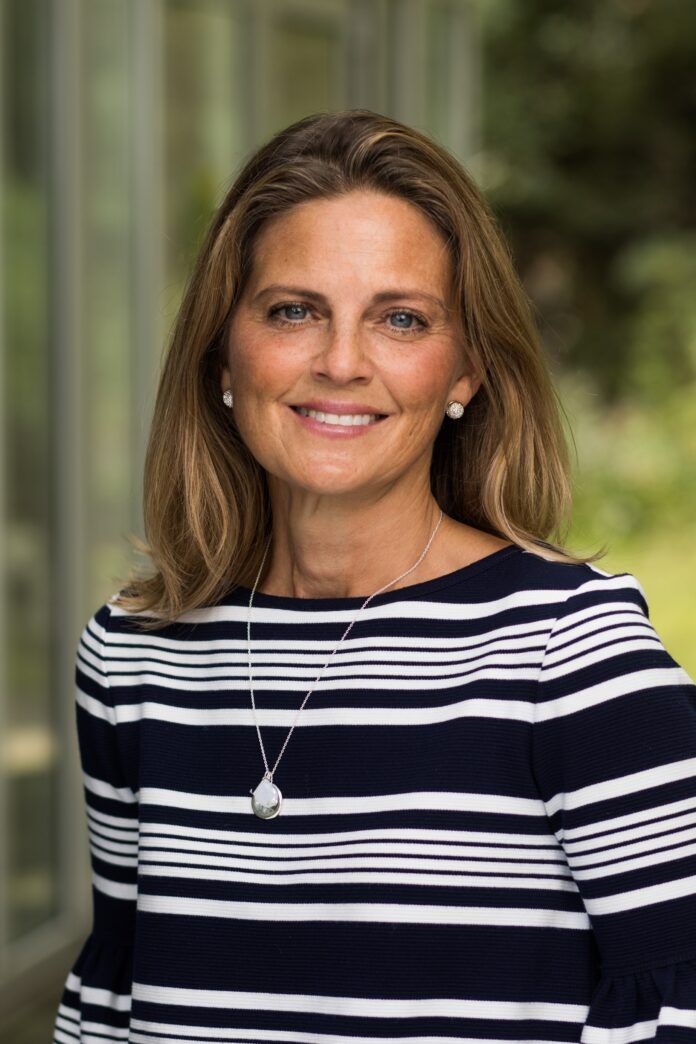 SMITHFIELD, RI – Lorraine A. Daignault, an experienced university and industry marketing and communications leader, has been named Bryant University's first Chief Marketing and Communications Officer (CMCO) following a national search. Daignault joins the leadership team of Bryant University President Ross Gittell, Ph.D., and will serve in a key role central to advancing initiatives of Bryant's Vision 2030 strategic plan.
Daignault begins her term as CMCO in July 2022.
Daignault joins Bryant University from Babson College, where she served as Assistant Vice President, Institutional Marketing and Communications Strategy, and guided marketing and communications planning to advance institutional strategy. Before Babson, Daignault served as Director of Marketing and Communications at Tufts University in Medford, MA, and as Vice President of Worldwide Marketing at KANA Software, Inc. in Menlo Park, CA.
At Bryant, she will be engaged with all branding, marketing and communication aspects of the University's Vision 2030 Strategic Plan and its commitment to real-world ready education for critical 21st century skills, knowledge and emerging career opportunities.
As Bryant's CMCO, Daignault will provide marketing leadership relating to the overall breadth and depth of the Bryant student experience, expansion of graduate and career-advancement programs, growth in undergraduate and graduate enrollment, and the addition of new academic programs–including in B-STEM and the health and behavioral sciences.
"As an experienced university leader who has successfully executed strategic branding, marketing and communications, Daignault will be a significant leadership team addition to Bryant at this key time in our University's history," said President Gittell. "As CMCO, she will work with Bryant's dedicated and talented internal marketing and communications team, her fellow Cabinet members, staff, faculty and the entire Bryant community to drive marketing and communications initiatives that continue to advance Bryant's student-centered focus, superior return on education investment, and academic excellence."
"I am thrilled to join Bryant University to help lead the institution through a decade of transformational growth and innovation," said Daignault. "Now more than ever, the world needs creative thinkers focused on solving problems, identifying opportunities, and serving communities. With Vision 2030 as a roadmap, Bryant's new curricular and experiential learning opportunities focused on business, STEM, and health sciences, wrapped in a vibrant on-campus living and learning environment, will provide students with the discipline, technical and collaboration skills needed to meet changing demands of the 21st Century economy."
Daignault holds a Bachelor of Arts degree in Communications/Journalism and Political Science from Simmons University in Boston, MA.
https://news.bryant.edu/bryant-university-appoints-lorraine-daignault-chief-marketing-communications-officer