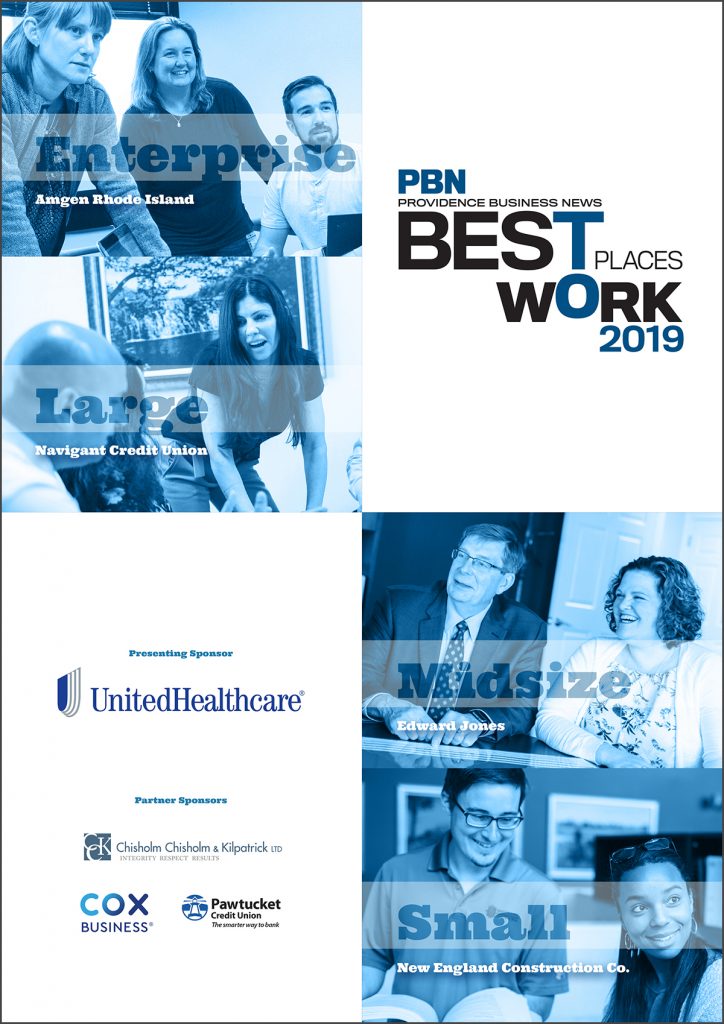 The best way to succeed in business: engage all of your employees. Who doesn't know that?
Well, apparently a whole lot of businesses, large and small, don't do that as well as they could.
Those that do make it onto Providence Business News' Best Places To Work list.
Interestingly, the winning companies each year seem to approach their business in common ways. This year the theme is communication.
Companies can build a culture that supports their success by introducing new employees to the carefully crafted and supported culture from the moment they arrive, communicated by their colleagues.
Other enterprises make it a point of listening to both employees and customers, and removing the pain points that hold performance back.
Still others use staff-supplied feedback to make changes in the workplace atmosphere.
Some companies emphasize the close connections that staff can feel to one another, likening the workplace to a family.
None of these approaches would be successful without strong, honest communication, flowing back and forth between worker, employer and customer. Now that is the best way to succeed in business.
PBN has been doing the Best Places To Work program since 2006, and I still remember that first year and the joy felt by all the companies that were recognized. Now in its 14th iteration, only three enterprises have been named to the list each year: Edward Jones, Embrace Home Loans Inc. and Hinckley Allen & Snyder LLP. Their placement on this list is not an accident. They listen to their employees, knowing that that is the best way to take care of their customers.
We are fortunate to have UnitedHealthcare return as our presenting sponsor, joined by partner sponsors Chisholm Chisholm & Kilpatrick Ltd., Cox Business and Pawtucket Credit Union. Their support allows PBN to provide valuable insight to all the company entrants.
Mark S. Murphy, Editor