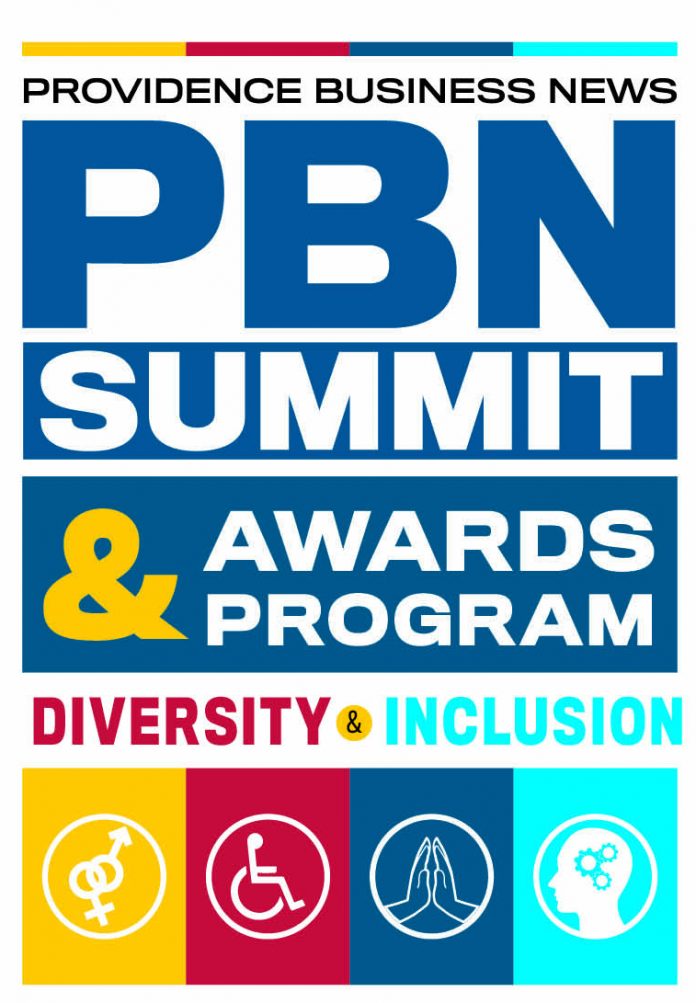 PROVIDENCE – Providence Business News has announced seven organizations and one individual winner in its new Diversity & Inclusion Awards program, who will be honored during the paper's annual summit on the topic Dec. 5 from 8-11 a.m. at the Crowne Plaza Providence-Warwick.
As organizations become increasingly committed to maintaining an inclusive and supportive work environment, Providence Business News is recognizing organizations – and one outstanding individual – committed to promoting and enhancing diversity and inclusion in the workplace.
Cheryl Burrell, associate director of the R.I. Department of Administration's Office of Diversity, Equity and Opportunity, has been named Overall Diversity Champion in this initial summit and awards program on diversity and inclusion.
Burrell's work in diversity began when she served as director of personnel for Attorney General Jeffrey Pine's office. At the time, with work for four previous attorney generals under her belt, Burrell set herself a personal goal to bring greater diversity to the workforce in the office. By the end of Pine's term, she had overseen a 7 percent increase in workers of color between 1993 and 1998.
Burrell continued her efforts to foster diversity in state government as programming services officer with the Human Resources Outreach and Diversity Office, then as the office's administrator in 2005. Since then, she has dedicated herself to the support of diversity in state government and in general through involvement with organizations including the Supreme Court's Permanent Advisory Committee on Women and Minorities in the Courts.
The organizations that will be recognized at the inaugural PBN Diversity & Inclusion Awards are:
Architecture/Construction/Design – Shawmut Design and Construction
Education – Rhode Island Nurses Institute Middle College
Financial Services – Bank of America Corp.
Government – R.I. Judiciary
Health Care – Blue Cross & Blue Shield of Rhode Island
Nonprofit/Social Service Agency – Social Enterprise Greenhouse
Professional Services – Amica Mutual Insurance Co.
A summit on the topics of diversity and inclusion also will be held at the start of the event at 8 a.m. Attendees will learn from experts in the field during a discussion of best practices observed by some of the top companies focusing on diversity and inclusion. Panelists for the talk will include:
Greg Almieda, founder & CEO, Global View Communications
Kim Barker Lee, vice president of diversity and inclusion, International Game Technology PLC
Juan Lopera, vice president of marketing for public plans and corporate business diversity officer, Tufts Health Plan
Randy Martinez, director, strategic diversity management, CVS Health Corp.
The panelists will discuss:
Defining diversity and inclusion in 2019 and beyond
The corporate role of diversity and inclusion in the current political climate
Overcoming unconscious bias in the workplace
Building an inclusive environment through corporate-wide, ongoing initiatives
Recognizing the connection with innovation and productivity that a diverse workforce can bring
Developing employee retention programs
Applying multiple practices and measures to gauge success
Challenges to employee recruitment
The value of diversity in leadership roles
The awards will be presented to the winners following the panel discussion at 10 a.m. The event is sponsored by Neighborhood Health Plan of Rhode Island and Tufts Health Plan. Tickets to the event may be purchased at the PBN website.
Rob Borkowski is a PBN staff writer. Email him at Borkowski@PBN.com.