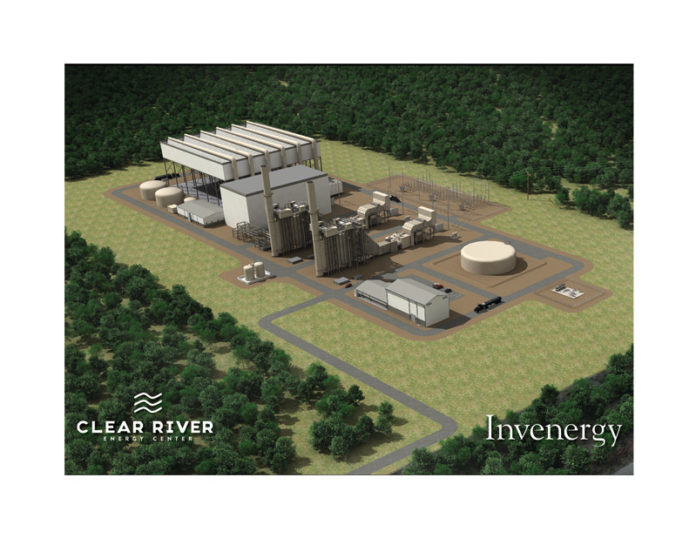 BURRILLVILLE – Burrillville lawyers on Friday sent a notice of default to Invenergy Thermal Development LLC, saying the company violated a tax agreement and must pay $500,000.
The issue stems from a tax-stabilization agreement Invenergy made with Burrillville in 2016. The agreement was made as part of Invenergy's ongoing effort to build a 1,000-megawatt, gas-fired power plant in the northern Rhode Island town.
Under the agreement, Invenergy was meant to make a tax payment of $500,000 on Jan. 15. But it decided to withhold the money, arguing the town acted in bad faith in its efforts to challenge the company and its proposal for the gas-fired plant.
The payment is being held in escrow pending resolution, said Michael Blazer, Invenergy chief legal officer.
"We are disappointed that the town is attempting to create controversy with misleading press statements," Blazer said.
Burrillville last June announced it would use tax-stabilization payments to fund its legal fight against the company.
In 2016, Burrillville hired attorney Michael R. McElroy to head its legal challenge. He's since become a fixture at Invenergy-related regulatory hearings at the R.I. Energy Facility Siting Board. McElroy also helped launch a R.I. Superior Court lawsuit challenging a water-supply agreement Invenergy made with the town of Johnston.
"Attorney McElroy has been a strong advocate on behalf of the town. [His] reputation for integrity remains intact despite Invenergy's baseless attacks," the Town Manager's Office said in a statement.
Burrillville Town Council on Jan. 24 voted in favor of transferring an additional $250,000 to the fund supporting its legal efforts against Invenergy.
­Eli Sherman is a PBN staff writer. Email him at Sherman@PBN.com, or follow him on Twitter @Eli_Sherman.