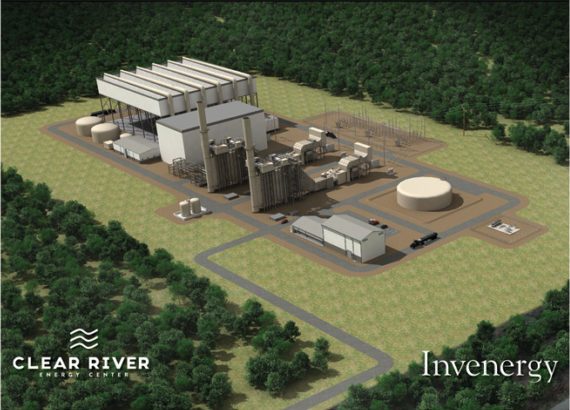 BURRILLVILLE – The fate of Invenergy Thermal Development LLC's proposed Clear River Energy Center has the potential of being resolved this week and next.
Two sets of hearings related to the $1 billion natural gas power plant project are scheduled this week – one by the R.I. Department of Environmental Management and the other by the R.I. Energy Facility Siting Board.
The controversial power proposal has pitted Invenergy against conservationists, the town and its residents.
The DEM is holding two public hearings Monday afternoon and evening at the Burrillville High School Auditorium – where interested parties are invited to submit written and oral comments on the draft permit that states the plant will comply with state and federal air pollution controls.
The DEM is expecting so many commenters on the plan that it scheduled back-to-back hearings, set a limit on presentation time for each commenter and has appointed a moderator for the hearings. Questions and comments will not be addressed at the hearings, but will be recorded and addressed with the ultimate decision on the draft permit, expected sometime in October.
The DEM's decision is separate from the siting board decision.
On Thursday, the Energy Facility Siting Board will meet for its final deliberations on the approval or disapproval of a license for the natural gas plant.
The three-member board also has scheduled two additional open meeting dates – June 21 and June 25 – in case it doesn't reach a decision during the first meeting. A decision could be made at any of the three meetings by the three-member board.
The meetings will be held at state Public Utilities Commission offices at 89 Jefferson Blvd. in Warwick. The purpose is to allow the board to deliberate on the proposal publicly, without taking input from the parties involved or the public, as opposed to procedure in a hearing.
The company has argued that the plant is necessary to supplant retiring plants and to supplement renewable energy options such as solar and wind power. Critics have called the plant unnecessary and have argued that it will adversely impact the area.
The Federal Energy Regulatory Commission has not ruled on whether it believes the plant is necessary for the grid. The plant, as it stands, would not be able to provide energy to the grid until after 2022.
Invenergy CEO Michael Polsky announced plans for the 1,080-megawatt plant in August 2015 during a ceremony at the Statehouse attended by Gov. Gina M. Raimondo.
Chris Bergenheim is the PBN web editor. You may reach him at Bergenheim@PBN.com.