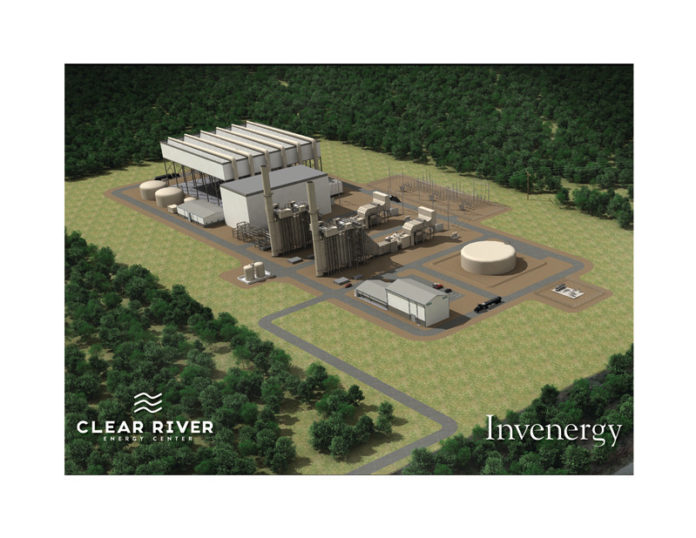 BURRILLVILLE – The Burrillville Town Council at a special meeting Thursday voted to oppose a proposed natural gas power plant in the town.
Citing concerns regarding noise, traffic, air quality and the environment, the council unanimously voted against allowing the 850- to 1,000-megawatt natural gas power plant proposed by Chicago-based Invenergy Thermal Development LLC.
"It is clear from the extensive reports that we have received from our consultants, and from the strong concern expressed by residents, that Burrillville is not an appropriate site for this new Invenergy power plant," said Town Council President John Pacheco in a statement. "There is no question this plant would have a severe and negative impact on the quality of life here in our rural community."
While the council's vote is noteworthy, it's largely symbolic, as the R.I. Energy Facility Siting Board will decide whether to allow or deny the facility. Other town boards have also rejected the power plant, but state offices – including the R.I. Public Utilities Commission, which is in charge with regulating the electricity market, and the R.I. Office of Energy Resources – have publicly supported the project.
Pacheco said he would present the town's position to the siting board before it reaches a decision, expected sometime this fall. Up until this point, the council had not taken an official stance on the power plant.
Although earlier this year, the local lawmakers publicly denounced proposed state legislation that
would have required local voters' approval for any tax agreement negotiated between local lawmakers and developers of the proposed power plant.
The Town Council called it "ill-conceived," as it jeopardized negotiated tax relief for the town. The proposed legislation was eventually voted down in the R.I. General Assembly.
Despite Thursday's opposition, however, the town is positioning itself to benefit financially should the power plant be approved. Currently, there's a tax treaty agreement proposed between Invenergy and the town totaling $94 million in tax revenue over the next 20 years, plus nearly $3 million in fees. (The deal changes slightly should ISO-New England, the region's electricity regulator, agree to buy more energy from the proposed plant).
The deal with the town also includes language that guarantees property owners with compensation should the project negatively impact their property values, and an agreement for Invenergy to decommission the plant after it expires.
The Town Council is expected to vote on that proposal Monday.