More than 1,200 business executives from all 50 states who recently contributed to a national business trends survey expressed optimism about the business climate in the year ahead, projecting growth in sales and revenue for 2019. Many reported plans to hire permanent staff, primarily to fill newly created jobs. In the Northeast, the number of surveyed executives seeking to hire in 2019 jumped to 57 percent from 50 percent in the last year.
These organizations may face a steep challenge in finding qualified employees, particularly to fill professional-level positions. Both survey data and firsthand reports from employers indicate talent acquisition has become the greatest challenge to business growth, outpacing retention and industry competition.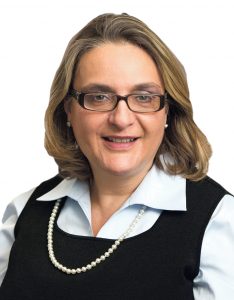 To lure top talent, companies need to do much more than provide employees with competitive compensation. Forward-thinking organizations have recognized they must enhance their company culture to promote community engagement, creativity, flexibility, health and wellness, social responsibility and work-life balance. In addition, successful efforts to recruit new workers are no longer viewed as the sole purview of human resources. Increasingly, enlightened members of the C-suite are jumping in to solidify the components of an improved company culture that have become essential to attracting potential hires.
Across all industries, employers are working hard to develop workplaces that make their employees feel valued, foster diversity and inclusion, invest in employee development and engagement, and reward performance and community engagement. Culture and benefits should now be viewed as cornerstones of any company's credentials, as they are critical in recruiting and retention, as well as for grants and funding applications, and business-development initiatives.
Employers need to become more aware of their overall reputation in the market. Prospective employees are looking at the way prospective employers support their employees and the community. They are attracted to employers they view as ethical and socially responsible, both in employment practices and regular business dealings, and that support employees by providing flexible work arrangements and paid family leave.
In addition to reputation management, employers need to streamline their recruiting, selection and onboarding tools. The hiring process needs to move more quickly; employers cannot wait weeks to make decisions if they expect to retain top candidates. If the employer does not remain engaged with its candidates throughout the hiring process, then there is a strong likelihood the candidate will pursue another opportunity. Employers also need to include more individuals in the recruiting and interviewing process. Incumbents, other new employees and management personnel for the position need to be included in the decision-making process.
Lastly, employers need to think outside of the box. They must rethink job and skill requirements and focus efforts more on determining the fit of the individual into the organization rather than a skill set. They also need to be open to alternative candidates, such as individuals who may not have the typical background or who may be looking for alternative work arrangements.
Thus far, the hiring surge has not resulted in a surge of litigation in Rhode Island. However, employers recruiting in this active job market should not act too hastily when filling open positions.
An employer's obligation to comply with state and federal equal employment opportunity laws does not vary depending on the number of open positions. Whether an employer is trying to fill one open position or 100, it must … ensure its hiring practices are fully compliant with applicable local, state and federal law and any applicable affirmative action ­requirements.
Meredith Wise is president of the Employers Association of the NorthEast. Jean Harrington serves on the EANE board of directors and is a partner at Duffy & Sweeney Ltd. in Providence.

Want to share this story? Click Here to purchase a link that allows anyone to read it on any device whether or not they are a subscriber.