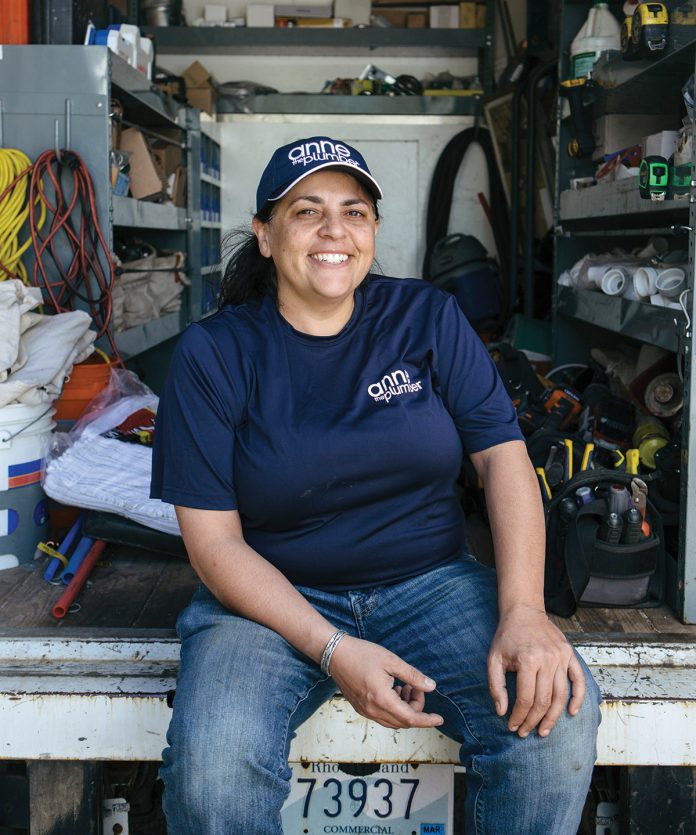 Anne-Marie Rosario Flores | Anne the Plumber owner
From the start, I noticed there was a need for female plumbers and a lack of them. Many elderly and single women were more relaxed with a female plumber. It was a real business opportunity.
But my business is about more than just being a woman in what traditionally has been a man's profession [and just to be clear, I do have men working for me].
First, we can take on any repair job, residential or commercial, and offer fair pricing. But I would think that anyone in my field could do the same – although there are certainly some who do not mind the one-and-done mindset that maximizes revenue but not return business.
What I think sets us apart is that I look at each job from the perspective, "How would I want things done if it were my own home or business?"
First off, how can the experience be pleasant? Can we get the job done? And if there are issues, will they be taken care of?
We strive to do all three, and I work on fixing any problems personally.
But mostly, the defining trait of my business is that I view each job from the perspective of the customer. We look at ourselves critically, just as we would look at anyone who would be doing work for us at home or at work.
If you keep the customer in mind, success won't be far behind.

Want to share this story? Click Here to purchase a link that allows anyone to read it on any device whether or not they are a subscriber.