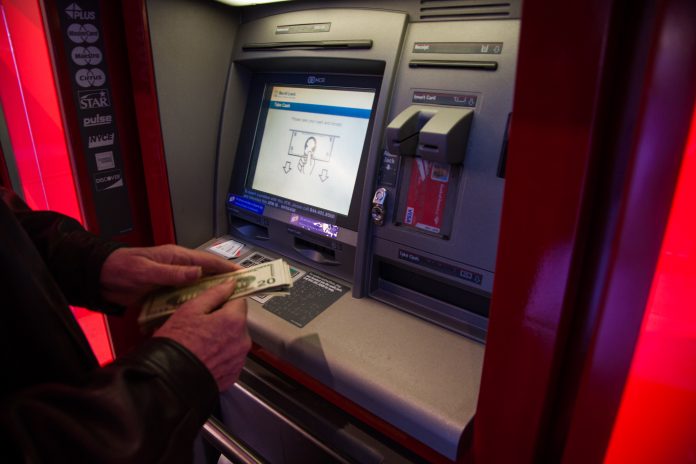 Although in his 29th year in the Newport tourism industry, Evan Smith is constantly looking for an edge to increase his understanding of who is visiting the City by the Sea.
"I'm always looking for more empirical data," said Smith, the president and CEO of Discover Newport.
This endless quest led him, seven years ago, to a specific request – the volume of ATM transactions per day, week and month and geographic identifiers for those transactions – from BankNewport and Citizens Financial Group Inc., the parent of Providence-based Citizens Bank.
"By divulging those two items, there is no personal data being released," said Smith, who felt the request fell into an "analytical data" category and did not pose a threat to a user's privacy or account security. However, when the financial institutions refused his request, Smith dropped the idea.
He did, however, bring it up recently with colleagues on the House Tourism Study Commission. And some of them think his spurned request may be worth revisiting.
"I don't think it's a bad idea, knowledge is very critical to marketing," said Bob Billington, president of the Blackstone Valley Tourism Council.
He believes ATM-use data would complement visitor data compiled by ADARA – the back-end software tracking bookings made due to marketing and management of ­VisitRhodeIsland.com, the R.I. Commerce Corp.'s state tourism website.
"There isn't much we can keep private," added Billington. "Whatever you do, wherever you go, your information is being collected."
His one concern is tied to recent widespread data breaches, including those involving Cambridge Analytica and Facebook.
Rather than collect ATM-use data in a "covert" manner, he said, "It's always good to ask the user if they want to opt in or out."
Martha Sheridan, president and CEO of the Providence Warwick Convention & Visitors Bureau, remembers a similar PWCVB study in which a third-party researcher gathered aggregate zip codes from Providence hotel guests over a certain period. While unsure how useful the ATM-use information would be in Providence, she agrees it is worth exploring and that bank customers should have the opportunity to opt out.
It's unclear, however, if the local banks would ever turn over such data.
BankNewport spokesperson ­Kathleen Charbonneau in an email said only, "It is difficult to decipher ATM data for out-of-state users."
She declined to say whether BankNewport ATMs track geographic-origin data.
Neither Brian Murphy, president of the R.I. Bankers Association and Home Loan Investment Bank CEO, nor a Citizens' spokesman could be immediately reached for comment.
Smith said he'll renew his request to local banks, which he hopes will be more willing to cooperate.
"If they're doing thousands [of ATM transactions] per weekend," with a small fee often attached, said Smith, "Banks are making a lot of money on tourism."