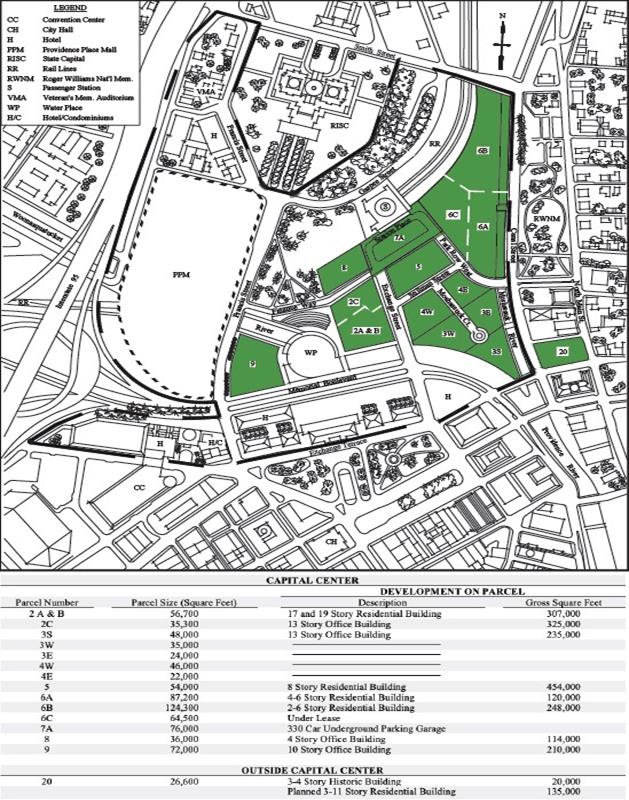 PROVIDENCE – Capital Properties Inc. reported net income of $1.3 million, or 19 cents per share, in 2018 in a filing this week, a 79 percent drop from its 2017 earnings.
The company, which owns real estate in downtown Providence, saw the large decline in net income thanks to a $5.1 million gain on the sale of its petroleum storage facility business to Sprague Operating Resources LLC for $23 million in January 2017.
The company also paid $6.8 million in dividends in 2018, compared with $462,000 one year prior.
Revenue for the year was $5.3 million compared with $5.2 million the year prior.
The company generates revenue from long-term leases, with leases ranging up to 149 years. It owns a significant amount of land in the Capitol Center development district. The company's property and equipment were valued at $7 million at the end of the year, compared with $9 million a year earlier.
The company's four largest tenants by revenue at the end of 2018 were Lamar Outdoor Advertising, Metropark Ltd., One Citizens Plaza Holdings LLC/Radix LLC, and Avalon Bay Communities LLC.
The company said that it competes for tenants with other owners of undeveloped property, but that its refusal to sell the land may restrict the number of interested developers.
As of Dec. 31, 2018, the company had three employees.