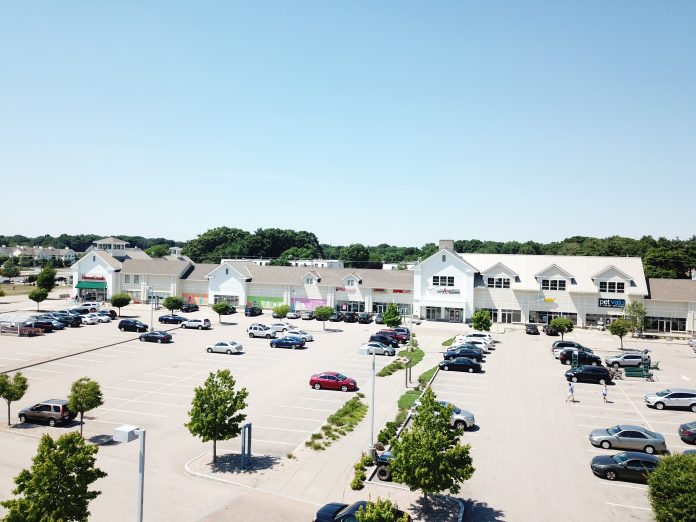 NORTH KINGSTOWN – The Carpionato Group has purchased the lease agreement for the main section of The Shops at Quonset Point, a 210,000-square-foot retail development at the entrance to Quonset Business Park, for $7.8 million.
The land includes 166,000 square feet of retail space anchored by Dave's Fresh Marketplace, Kohl's and Homegoods, and also includes 55,000 square feet of stand-alone building pad sites that will be developed for retail or restaurants. The lease does not include the site of the former Lowe's.
Carpionato, which announced the sale Thursday, purchased the lease agreement from New Boston Quonset LLC, a subsidiary of New Boston Real Estate Investment Fund, the original developer of the retail center, which had a 99-year development lease from the Quonset Development Corp. that started in 2008. The QDC voted to approve the lease sale in July.
Carpionato Group created a new business, CGRI Quonset LLC, for the assignment, according to QDC documents. The purchase will be backed by Crown Holdings II LLC, another company associated with the Carpionato Group – the company's first listed contact was Alfred Carpionato.
The purchase marks the third major addition to the Carpionato portfolio in recent months. The company, based in Johnston, acquired 29 former Benny's locations in Rhode Island, Massachusetts and Connecticut in November 2017. It acquired the former Newport Grand casino in April.
The company said that it will study ways to improve access to the retail center, from both inside the business park and from Route 1, which passes by the development.
The QDC minutes noted that the Carpionato Group held $1 billion in total assets, including a portfolio of more than 5 million square feet of real estate assets.
Mary MacDonald is a staff writer for the PBN. Contact her at macdonald@pbn.com.