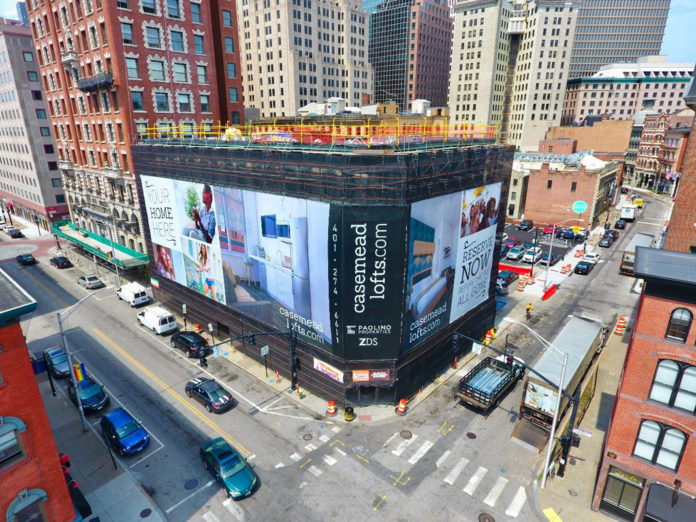 PROVIDENCE – The Case-Mead Building, which is being renovated into 44 lofts, is taking reservations for apartment leases, according to a notice from Paolino Properties.
The micro-loft, studio and one-bedroom units will be efficiently designed and functional, the company said, with sophisticated flourishes.
Each unit will have a full kitchen, a built-in wardrobe and a washer and dryer, according to the news release. Rents will range from $900 to $1,850 a month, depending on unit size.
Built in 1859, the Case-Mead Building is located at 76 Dorrance St., within walking distance to Kennedy Plaza and the downtown campus of Johnson & Wales University.
The renovation project, begun last year, is expected to receive $1.25 million in state Historical Preservation Tax Credits on completion, as well as up to $2.2 million in state Rebuild Rhode Island tax credits.
Paolino Properties had its headquarters in the building until 2014, when it relocated to 100 Westminster St.
The lofts will be located on the upper four floors while the ground level will be renovated for retail tenants.
For more information, visit the building website at www.casemeadlofts.com.
Mary MacDonald is a PBN staff writer. Email her at MacDonald@PBN.com, or you can follow her on Twitter @MaryF_MacDonald.