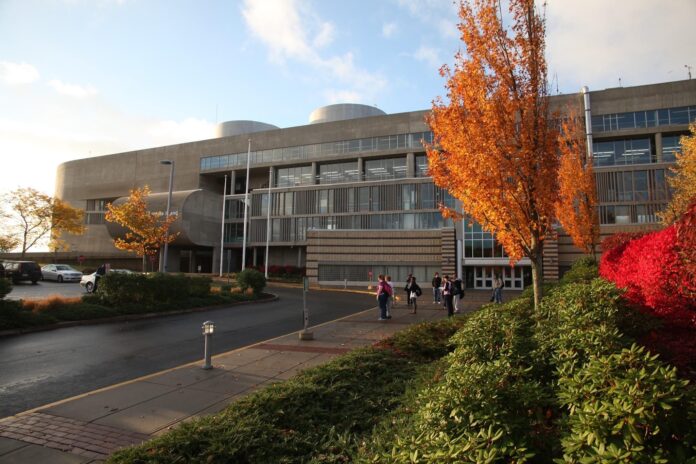 PROVIDENCE – A search is underway by the Community College of Rhode Island for a private vendor to take over operations at the institution's four bookstores at the Warwick, Lincoln, Newport and Providence campuses.
The state Division of Purchases issued a request for proposals on Feb. 20. The bid process closes on March 27 and assumes a five-year contract beginning on July 1 with renewals "based on vendor performance and the availability of funds."
The Council on Postsecondary Education approved the request on Dec. 7, according to meeting minutes.
DOA spokesperson Laura Hart said before the department gave authorization, CCRI presented its proposal, "including its [cost] analysis and agreements with the unions," a requirement under Rhode Island law.
CCRI spokesperson Amy Kempe said bookstore operations have lost $155,000 per year since 2019, due primarily to changing spending habits and the proliferation of online bookstores.
The college believes a privatization model where CCRI collects a sales commission is a fiscally prudent move given nationwide trends, which have "accelerated during the pandemic and are expected to continue into the foreseeable future," said Kempe, who added that services have been reduced in recent years.
The four bookstores lost $622,033 over four year period from 2018-22. Kempe said CCRI anticipates, using a 3% commission assumption, that privatization would bring $176,250 in profit back to the college annually.
All full-time bookstore employees "will be transferred or relocated to positions elsewhere within the college," she said. "No jobs will be lost under this proposal…The vendor would be required to provide high levels of service to support our students and faculty, maintain fair and competitive pricing, and be responsible for improving and maintaining the space."
Operational costs were set to rise further. According to a memorandum sent to the Office of Postsecondary Commissioner, the college estimated an additional seven  full-time employees would be required to provide adequate services, increasing labor costs from $514,342 in fiscal year 2022 to $1.2 million in fiscal year 2023.
CCRI will keep in place its textbook pricing policy holding profit margins to 25% for new textbooks. Margins for "custom published books, office services and lab packets" will remain at 30%.
According to the National Association of College Stores, less than half of the 4,000 university and college bookstores in the country are still operated by their governing institutions.
Online documents show a pre-bid walk through was conducted on March 1. Robert DeAngelis, senior buyer with DOA, declined to comment as to the number of companies, if any, had expressed interest to compete for the contract.
One possibility is Barnes and Noble Education Inc., of the largest private operators of college bookstores in the country, which began operating virtual bookstore services for CCRI in 2021. The company currently has brick-and-mortar contracts with Providence College, Roger Williams University, and Rhode Island College.
BNE's main competitor is Follett Higher Education Group, which operates the bookstores of Johnson & Wales, Bryant University, and Salve Regina University, according to its website.
Christopher Allen is a PBN staff writer. You may contact him at Allen@PBN.com.

Want to share this story? Click Here to purchase a link that allows anyone to read it on any device whether or not they are a subscriber.