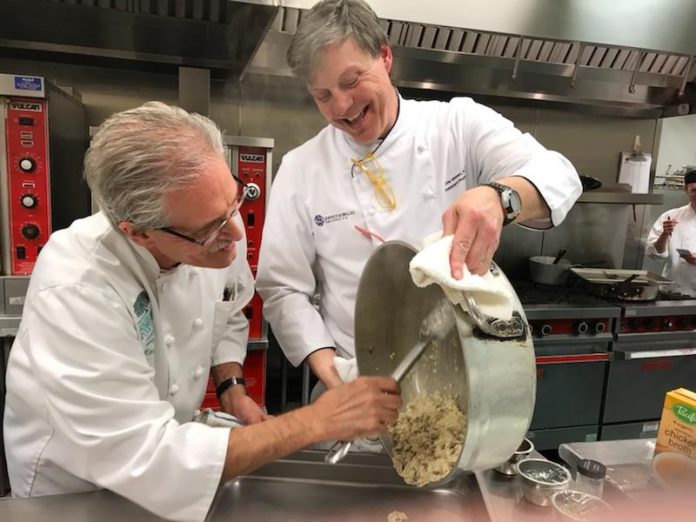 NEWPORT – A galaxy of culinary stars will cook and mingle with local foodies on Thursday night at Newport Vineyards. The Rhode Island Community Food Bank is hosting an event featuring celebrity chefs led by Jacques Pépin at Newport Vineyards. The evening is a celebration of the twentieth anniversary of the Food Bank's Community Kitchen culinary job training program.
The Community Kitchen is a full-time 14-week program that prepares participants for entry-level jobs in the restaurant and food service industry. Students are trained in basic cooking skills as well as various aspects of food service operations, kitchen safety and first aid. Practical on-the-job experiential training is also provided. The program, which recently started a new collaboration with the Jacques Pépin Foundation, has a ninety percent placement rate.
The event will be a four-course meal featuring some well-known chefs such as Rick Moonen, Ming Tsai, Claudine Pepin, Sara Moulton, Rick Bayless and Matthew MacCartney will be in attendance. Nearly two hundred guests are expected to attend.
Bruce Newbury is a PBN contributing writer.