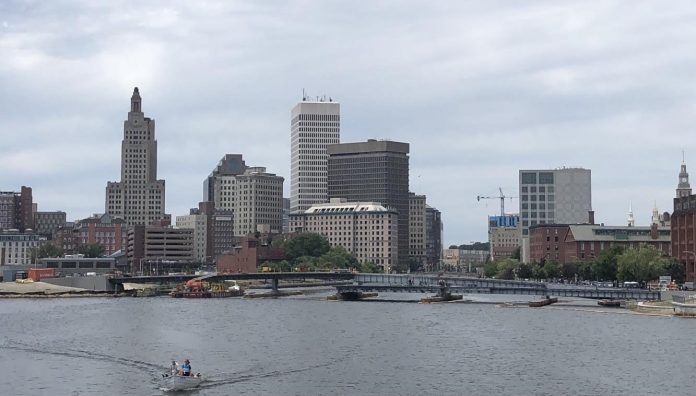 PROVIDENCE – New data from the U.S. Census Bureau's American Community Survey were released this week for 2017, with information that provides a comprehensive breakdown of Rhode Island's population, earnings and use of social programs, among other things.
Earnings:
The median household income in 2017 in Rhode Island was $63,870, a $3,274, or 5.4 percent, increase year over year.
In a breakdown of median earnings by demographics, Rhode Island's Asian households were shown to have the highest median income at $70,053, followed by white households at $68,135, Hispanic or Latino at $41,123 and Black or African-American households at $37,781.
The report also showed that women in Rhode Island earned 83.9 percent of what men made in Rhode Island in 2017 for full-time, year-round employed workers over 16 years old. Men's median salary in Rhode Island was reported to be $55,073 per year, while women were reported to have a median salary of $46,217. In 2016, women were reported to have made 81.5 percent as a percentage of men's earnings.
The average, as opposed to the median, household income in the state was $85,279, a $4,064, or 5 percent, increase year over year.
The occupation fields most dominated by men in the Ocean State in 2017 were natural resources, construction and maintenance operations, which were made up of 95.2 percent men, followed by the protective services at 81.9 percent men, and computing, engineering and science occupations at 81.4 percent men.
Poverty:
The poverty rate in Rhode Island was 11.6 percent of the population and 7.9 percent of families in 2017 (the income threshold varies by region and family makeup). Of households with children under 18, 16.6 percent of them were in poverty. Of those with children under the age of 5, the poverty rate was 10.8 percent.
Black or African-American Rhode Islanders had a poverty rate of 24.3 percent, while the Hispanic or Latino poverty rate in the state was 23.4 percent in 2017. The white poverty rate was 9.7 percent.
Hispanic or Latino families were reported to have the highest poverty rate in the state at 22.3 percent, followed by black or African-American families at 20.5 percent.
The percentage of households in 2017 on the Supplemental Nutrition Assistance program in Rhode Island was 15.4 percent, a decline from 15.9 percent in 2016.
Mortgages:
In Rhode Island, homeowners with a mortgage paid a median of $4,254 in real estate taxes. The report also showed that 34.9 percent of homeowners with a mortgage have monthly housing costs (it was not clear what that includes) of between $1,500 to $1,999, while 22.3 percent of homeowners pat between $1,000 and $1,499. About 19 percent of mortgaged homeowners have housing costs between $2,000 to $2,499 monthly.
A majority of mortgaged homes in Rhode Island are worth between $100,000 and $299,000, making up 58.4 percent of all that group. Meanwhile, 28.5 percent of mortgaged homes were worth between $300,000 and $499,000.
Travel times:
The peak leave time in the morning for commuters was shown to be between 7 a.m. and 7:29 a.m. in Rhode Island, followed by 7:30 a.m. to 7:59 a.m.
The Census also broke down commute times into five-minute brackets. The largest share of Rhode Islanders were included in the 15- to 19-minute commute bracket, followed by the 20- to 24-minute bracket, followed by the residents that only have a commute time of 10 to 14 minutes.
Computers and internet:
The census reported that 89.7 percent of Rhode Islanders owned some sort of computing device, meaning 10.3 percent have no computing device, which could be either a desktop or laptop computer, a smartphone or a tablet.
The report also showed that 85.8 percent of residents were reported to have some type of internet subscription, with 14.2 percent reporting having no internet service.
Chris Bergenheim is the PBN web editor. Contact him by emailing Bergenheim@PBN.com