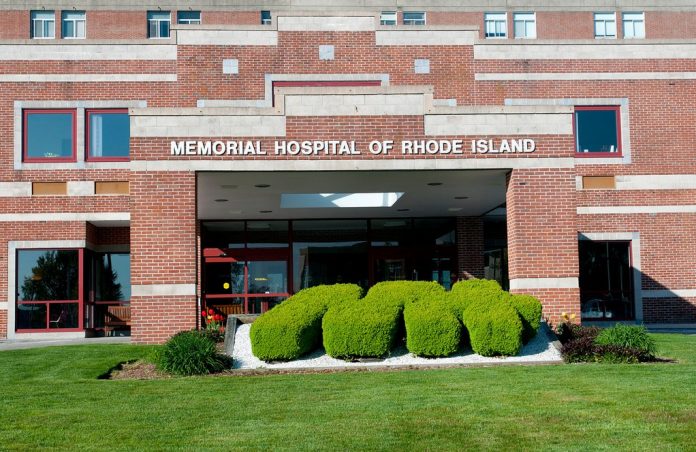 PAWTUCKET — Two months after CharterCARE proposed investing $10 million to restore emergency room services at the former Memorial Hospital of Rhode Island building, Care New England has confirmed it has received an official offer for the shuttered facility from the state's second largest hospital system as it assesses the structure's market price and renovation needs.
"We continue our due diligence regarding assessing property value and asbestos abatement planning while remaining in close contact with the city," said CNE spokesman James Beardsworth, who confirmed CharterCARE has presented a formal offer for the building.
He did not disclose any details about the offer. CharterCARE officials could not be reached for comment.
In April, CharterCARE proposed $10 million for capital improvements at the building that would return medical services there in stages, starting with emergency care. The company made the proposal contingent on negotiating better reimbursement rates for CharterCare's Rhode Island hospitals with the Office of Health Insurance Commissioner, CharterCare Health Partners CEO John J. Holiver said at the time.
Since then, the R.I. Senate has tabled two pieces of legislation aimed at aiding CharterCARE's ambitions: Senate bills 2953 exempting acquisitions of acquired hospitals from the Hospital Conversion Act and Health Care Licensing Facilities Act; and 2954, adjusting health care fee-for-service payments to meet the average of payments made to all hospitals in the state.
The measures, sponsored by Sen. Donna Nesslebush, D-Pawtucket, Sen. William J. Conley, D-East Providence, Sen. Elizabeth Crowley, D-Central Falls, and Sen. Sandra Cano, D- Pawtucket, had been referred to the Senate Judiciary Committee and remained there at the close of the General Assembly's session June 23.
With the General Assembly's session over, said Lauren Greene, spokesperson for Pawtucket Mayor Donald Grebien, the mayor is working to set up a meeting between officers of CharterCARE, Care New England and Blue Cross Blue Shield of Rhode Island.
"Hopefully the parties are now going to come together to work it out on their own," Greene said.
BCBSRI has a contract with CharterCare for services at St. Joseph's, Fatima, and Roger Williams Hospitals, which expires on Sept. 30, 2018, said spokeswoman Jill Flaxington.
"We are currently negotiating with CharterCare for a future agreement and cannot comment on on-going negotiations," Flaxington said.
BCBSRI is not involved in any conversations with CNE and CharterCare regarding Memorial Hospital, she said.
"The closure of Memorial Hospital continues to have a negative impact on the healthcare needs in the area from overloaded area emergency rooms to our emergency-medical staff and vehicles," said Grebien.
When the R.I. Department of Health approved Care New England's reverse certificate of need application to close Memorial Hospital's emergency department in December 2017, it set a number of conditions related to the loss of emergency room services, including paying Pawtucket $300,000 and Central Falls $200,000 for two years to offset the emergency medical services costs of transporting patients to other hospitals.
A certificate of need would be needed to restore emergency services there. The department has not received an application from CharterCare to do anything at the site of Memorial Hospital, said Joseph Wendelken, spokesman for the RIDOH.
Rob Borkowski is a PBN staff writer. Email him at Borkowski@PBN.com.