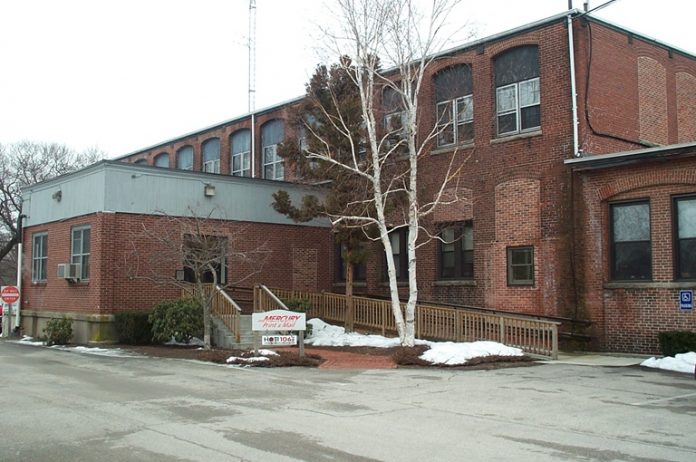 PAWTUCKET – Providence-based developer Churchill & Banks has purchased a three-building industrial site in Pawtucket, with plans to convert two of the buildings for a mixed-use project.
The company purchased the 4.3-acre site at 1110 Central Ave. for $925,000. It was originally the Pawtucket Bleaching and Dyeing facility.
The sale was announced Wednesday by Sweeney Real Estate & Appraisal, of Providence, which represented the receiver for the property. Churchill & Banks represented itself in the transaction, recorded Aug. 24. The receiver of the property, previously owned by Ten Mile Associates LLC, was Theodore Orson of Orson & Brusini.
For the past two years, the industrial buildings have been vacant, according to Jay Rosa, the city's assistant director of planning and zoning.
The largest building is 68,678 square feet and three stories. It will be converted to approximately 20 residential units, according to Rosa.
The project has received a zoning change from the city, under the Mill Building Renovation Overlay, which should simplify the process, Rosa said. In addition to the residential uses, the developer plans either destination retail or light manufacturing at the site.
Mary MacDonald is a staff writer for the PBN. Contact her at macdonald@pbn.com.