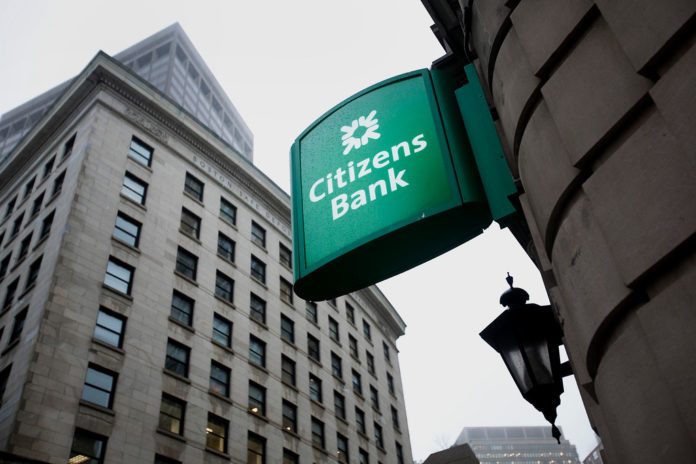 PROVIDENCE – Rhode Island's largest bank is looking to raise $1.5 billion through note offerings this week.
Providence-based Citizens Financial Group Inc., the holding company for Citizens Bank, Monday announced it is selling $1.5 billion in senior unsecured notes with an expected closing date of Feb 14. The bank said it intends to use the proceeds for general corporate purposes but was not more specific.
The offerings consist of:
$700 million in notes at a fixed interest rate of 3.25 percent due 2022
$500 million in notes at a fixed interest rate of 3.75 percent due 2026
$300 million in floating-rate notes due 2022 at the three-month London Interbank Offered Rate, or Libor, plus 0.72 percent
Citizens said it is offering the notes under its $10 billion Global Bank Note Program.
Monday's announcement follows the bank's offering in January of $300 million in preferred stock depository shares. That offering was scheduled to close Jan. 29.
The latest offering is being handled by Morgan Stanley & Co., Barclays Capital Inc., Citigroup Global Markets Inc., Citizens Capital Markets Inc., Credit Suisse Securities LLC and JPMorgan Securities LLC, which are acting as joint book-running managers for the notes. Sandler O'Neill & Partners LP is acting as co-manager for the notes.
Citizens is the largest bank based in Rhode Island, based on market share of deposits.
Scott Blake is a PBN staff writer. Email him at Blake@PBN.com.