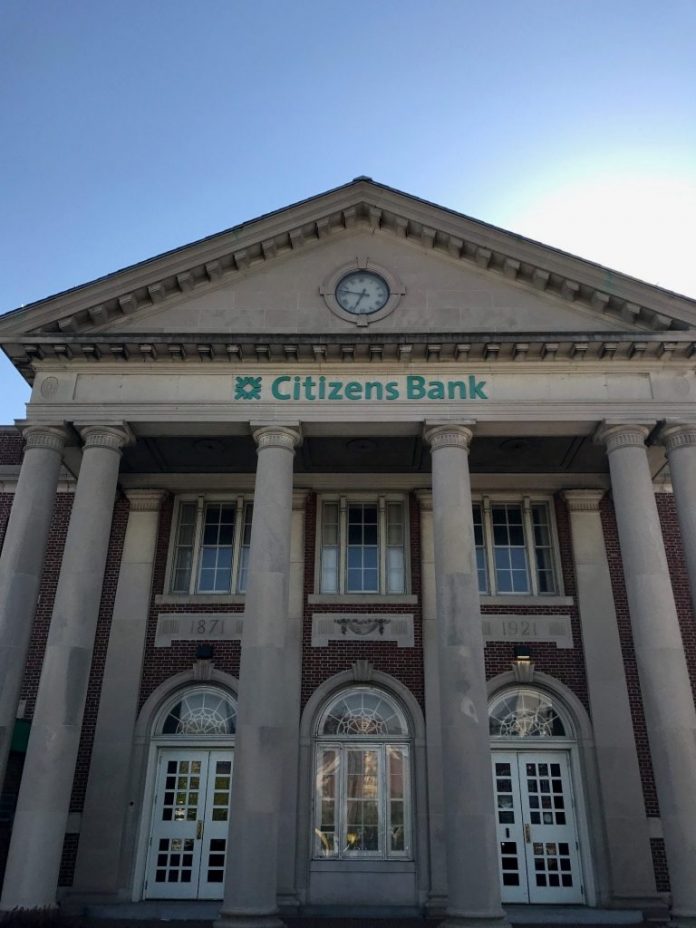 PROVIDENCE – Citizens Bank ranked No. 3 for reputation with customers among 40 United States retail bank operations in the 2019 American Banker/Reputation Institute Survey of Bank Reputations released this week, behind only USAA Bank and Huntington Bank.
The report found that overall reputation scores in 2019 declined broadly. However, Citizens was one of the two banks that increased its reputation with customers and noncustomers, along with Bank of the West.
Citizens earned a score of 79.2 out of 100 from its customers, an improvement from 77.8 in 2018. The ranking puts Citizens at the top of the "strong/robust" category. Only two banks received the "excellent/top tier" designation in 2019, with scores greater than 80 points.
Among noncustomers, Citizens' reputation ranked No. 8 among the 40 banks, earning a score of 61.7, an improvement of 1.9 points year over year. USAA ranked No. 1 for noncustomers in both categories. No bank ranked in the top tier among noncustomers.
Citizens ranked in the top five of banks in the leadership and workplace metrics in the reputation survey.
Sven Klingeman, director of research of the Research Institute, said that Citizens customers consider the bank's brand personality appealing, perceiving the bank as technologically advanced and modern. Citizens was also said to be seen as one of the least self-serving banks among the 40 surveyed.
Webster Bank was the second-highest rated bank with operations in Rhode Island, both with customers and noncustomers.
Other banks with Rhode Island operations in the study:
Webster Bank: No. 7 with customers with a score of 77.7, No. 14 with noncustomers with a score of 68.4
Santander Bank: No. 28 with customers, No. 36 with noncustomers
TD Bank: No. 32 with customers, No. 23 with noncustomers
Bank of America: No. 38 with customers, No. 39 with noncustomers
Wells Fargo: Ranked last with both customers and noncustomers in 2019
Chase Bank, which is in the process of expanding into the Providence market, ranked No. 24 based on customers' ranking and No. 33 by noncustomer rankings.
More than 12,000 respondents participated to the survey via online questionnaire. Banks in the study were chosen from the Federal Reserve's list of large commercial banks with selections based on total assets and deposits. American Banker said that it only selected banks with significant retail brands.
Chris Bergenheim is the PBN web editor. You may reach him at Bergenheim@PBN.com.