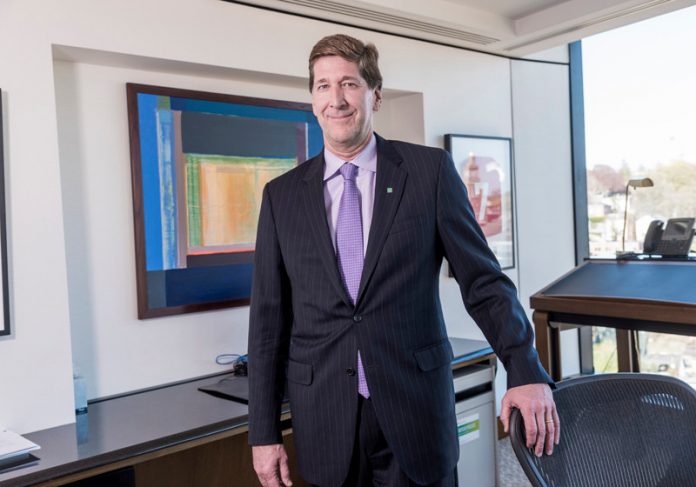 PROVIDENCE – Terrance "Terry" J. Lillis, a retired financial-services executive from the Midwest, will join Citizens Financial Group Inc.'s board of directors, effective Feb. 1. Meanwhile, Anthony Di Iorio will retire from the 12-member board in April, the company announced.
Citizens Financial Group is the holding company for Citizens Bank, the largest bank in Rhode Island based on in-state deposits. As of June 30, the company had $155.4 billion in assets. The bank has about 1,150 branches in 11 states in the New England, Mid-Atlantic, and Midwest regions.
Lillis, 65, most recently served as executive vice president and chief financial officer of Principal Financial Group, based in Des Moines, Iowa, until his retirement last year. In addition to his duties as a director, he will serve on the board's Audit Committee, the company said.
"Terry is a highly experienced financial-services chief financial officer and leader who will make a valuable contribution to both our board and to our Audit Committee going forward, as we continue our journey to drive shareholder value and become a top-performing bank," Citizens Chairman and CEO Bruce Van Saun said in a statement.
An Iowa native, Lillis served in the U.S. Army in Korea. He later earned a bachelor's degree from Simpson College in Iowa and a master's degree in actuarial science from the University of Iowa.
Di Iorio has served on the Citizens board since 2014. He will leave the board when his current term expires at the end of April, as he has reached the mandatory retirement age of 75 under the bank's corporate governance guidelines. He has served on the board's Audit Committee and the Nominating and Corporate Governance committees.
Scott Blake is a PBN staff writer. Email him at Blake@PBN.com.