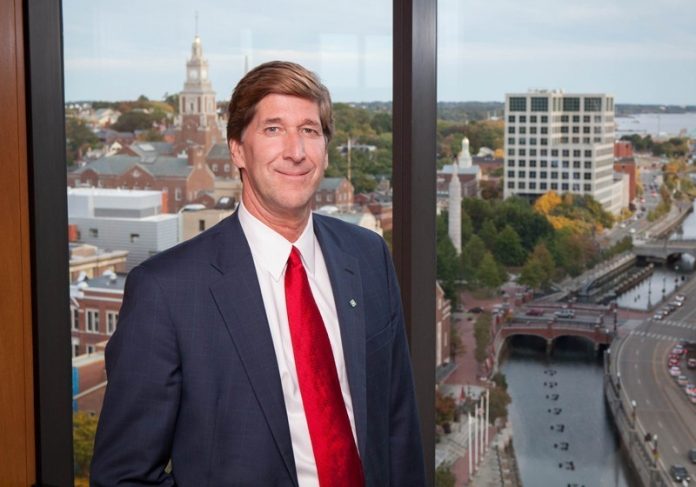 PROVIDENCE – Citizens Financial Group is based in Providence and intends to keep it that way.
One Citizens Plaza, the downtown Providence building where the company has leased space since 1991 for its company headquarters, is set to be sold at auction Sept. 25.
Citizens, the building's anchor tenant, says it plans to stay right where it is, as a tenant, with no plans to pursue buying the property.
Citizens Financial Group is the parent company of Citizens Bank, the largest bank in Rhode Island based on in-state deposits.
Providence-based Marsella Development Corp. built the 13-floor, 180-foot-tall One Citizens Plaza building, located off Memorial Boulevard at the confluence of the Moshassuck and Woonasquatucket rivers.
The building's owner is listed as One Citizens Plaza Holdings LLC, which has a principal office address in Baltimore, Md., and a mailing address under CW Capital Asset Management LLC in Bethesda, Md.
A Citizens spokesman says the pending sale of One Citizens Plaza should have no impact on the bank, which has about 200 employees at the building. Citizens would not discuss details of the lease.
The company occupies about 30 percent of the office space there, or about 66,000 square feet. The site includes the office of Citizens CEO and President Bruce Van Saun and Citizens Rhode Island State President Keith Kelly.
Scott Blake is a PBN staff writer. Email him at Blake@PBN.com.