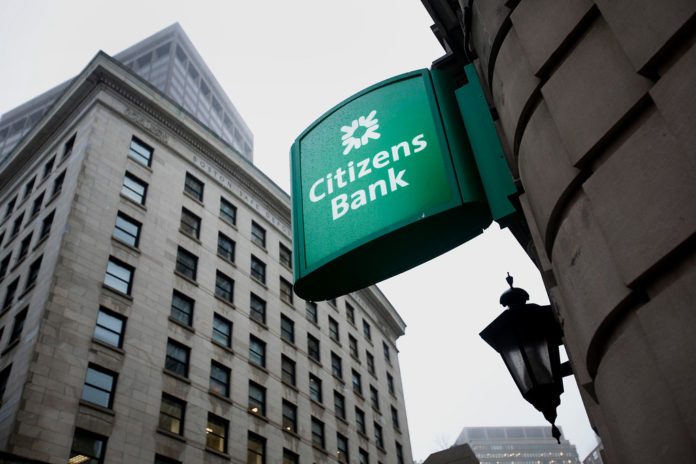 PROVIDENCE – Citizens Financial Group Inc. reported that it provided $14 million from Citizens Bank and Citizens Charitable Foundation in charitable giving to support community programs and events across 12 states in 2018.
Citizens said in its corporate responsibility report for the year that it had raised $921,000 in matching gifts from employees in their charitable giving. The company did not provide how much it donated in each state.
The company said that part of its community outreach for the year was providing funds to support nonprofits that promote financial literacy, giving $1.5 million to such organizations to teach more than 370,000 individuals about money management and financial acumen. This included $140,000 to nine nonprofits in Rhode Island.
The company's charitable giving also included $500,000 to the Local Initiatives Support Corp. to fund employment services designed to help people find work in Providence, Boston and Philadelphia.
Citizens told PBN that it has invested more than $520,000 in LISC Rhode Island through five phases in Olneyville, Pawtucket and Central Falls. The program also focused at the end of last year on the North End and Broadway neighborhoods of Newport.
Citizens said it had donated 8.2 million meals through Feeding America and other local hunger partners.
Employees at the company volunteered a combined 133,000 hours in the year, as well, including 41,500 hours with organizations in Rhode Island.
"At Citizens, we believe that when our communities prosper, we all thrive," said Citizens chairman and CEO Bruce Van Saun in a letter accompanying the report. "In 2018 we deepened our commitment to our communities, launching partnerships with feeding America, Junior Achievement and the Local initiatives Support Corp. to broaden and magnify the impact of our corporate giving in the areas of financial literacy, fighting hunger and strengthening communities."
The organization also highlighted its Champions In Action program. In 2018 it awarded The Steel Yard and Groundwork Rhode Island each a $35,000 unrestricted contribution in addition to volunteer support and promotional benefits.
The company said that it lent and invested $646 million into community development, issued $219 million in small business loans, provided $1.5 million in closing cots assistance to low-to-moderate income homebuyers, and issued $1.6 billion in loans for home purchases and refinancing for low- to moderate-income borrowers or for residences in low- to moderate-income census tracts.
In the report, Citizens also highlighted the environmental considerations that went into the planning and design of its new Johnston headquarters, including smart sensor technology to reduce electricity waste, a design to return water back to surrounding wetlands and its offering of electric charging stations in its parking garage.
The company also noted that from mid-2015 through 2018, it had provided equity investments in six United States wind farm projects, with investments totaling more than $319 million.