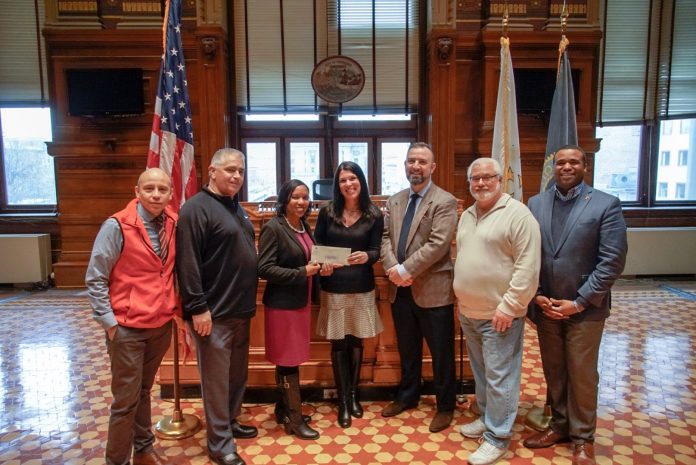 PROVIDENCE – City Year Providence received a $70,000 boost from the City Council on Feb. 15 to support the nonprofit's partnership with city schools.
The funds were set aside by the council and city administration during last year's budget cycle, according to a news release.
Through a variety of supports, City Year works to make sure students in the Providence Public School Department remain in school and stay on track to graduate. The nonprofit's AmeriCorps members in each school add support for various initiatives, including family-engagement nights, programs before and after school, whole-classroom management and engagement support.
"We are so grateful for the city, City Council and Providence Public School District partnership, and for their trust and belief in our support of our schools and students," said Jennie Johnson, executive director of City Year Providence, in a statement. "We look forward to continuing to work alongside our school leaders, teachers and families to provide support to our amazing students as they strive to realize their full and amazing potential."
City Year has also worked with the school department to provide expanded learning programs and activities to create a "schoolwide climate" of achievement and a "cost-effective solution" that increases the adult-student ratio in schools, the release states.
City Council President Sabina Matos said in a statement the work by City Year's members in the schools is "life changing" and the council has "long supported the organization." Mayor Jorge O. Elorza said in a statement the $70,000 will enable City Year to continue helping the city's children to "reach their full potential."
Providence Superintendent of Schools Christopher Maher in a statement offered City Year his thanks for the nonprofit's commitment to education and students' well-being, as well as being an "invaluable partner" with the school department.
James Bessette is a PBN staff writer. Email him at Research@PBN.com.