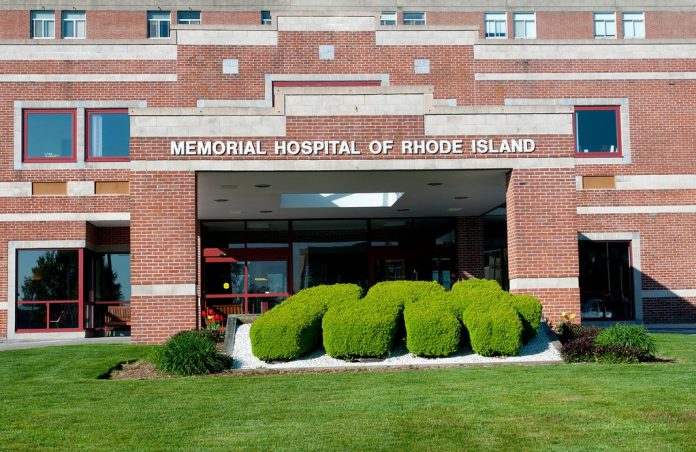 PROVIDENCE — Care New England's plan to board up the former Memorial Hospital with 750 sheets of plywood and shut off power to the building will not be allowed by the R.I. Fire Safety Code Board of Appeal and Review, the City of Pawtucket announced Wednesday.
The board will instead require Care New England to maintain its Memorial Hospital site as part of the hospital's closure plan.
"I am pleased that we were able to ensure that Care New England did not board up and shut off the heat at Memorial Hospital, which would have not only created an eyesore in one of our great neighborhoods, but made the site a fire hazard and threat to the public. We stopped them in large part due to the hard work of our Public Safety Director, our Fire Department, the Office of the State Fire Marshall, the Governor and the Fire Safety Code Board," said Pawtucket Mayor Donald R. Grebien in a statement.
Grebien also thanked District 4 Councilman John Barry and the City Council for their help.
"Care New England is committed to the highest standards of maintenance and safe-keeping for the Memorial Hospital site pending final disposition of the property," said Jim Beardsworth, a Care New England spokesman Wednesday following the announcement of the closure plan requirements. "We have worked collaboratively with city and state officials for months now, including the fire marshal and others to develop a plan that best meets the needs for the proper upkeep of the site during this period of transition."
CNE reported in June that it had received an official offer from CharterCARE to acquire the hospital. CharterCARE publicly announced their intent to invest $10 million to restore emergency room services at the former Memorial Hospital of Rhode Island building two months earlier.
Joseph Wendelken, spokesman for the R.I. Department of Health, said the state has yet to receive the necessary application under the Hospital Conversion act to restore medical services there, from any entity.
"CNE's original plan to board up the site would have presented numerous issues to the surrounding neighborhood beyond aesthetics. Serious fire hazard concerns loomed over a large campus site left with no fire alarm system or sprinkler system," Barry said.
"If a fire alarm system is shut down, there is grave concern of a potential fire starting and the department not getting notified in an adequate amount of time before the incident increases in intensity," said Pawtucket Fire Chief William Sisson.
Other concerns that would have posed risks included no HVAC system, a deteriorating roof, unhealthy air, and a buildup of sewer gases. CNE will also be required to maintain 24-hour security with patrols, cameras and daily walk-throughs of the hospital, according to Grebien's office.
Beardsworth also noted that, "CNE clearly recognizes the concerns associated with this property and previously recommended many of these steps as part of our ongoing joint planning. We remain supportive of these measures outlined today for the maintenance of the Memorial Hospital site."
Requirements placed by the R.I. Fire Safety Code Board of Appeal and Review include:
The structures on campus, including the main hospital, will not be boarded up with plywood
CNE will grant full access to the Fire Department for training and preplanning for firefighting in the event of an emergency
The closed Memorial Hospital Campus (main hospital and surrounding buildings) will be entirely heated during the winter season to prevent decay and to maintain operations of the fire suppression and fire alarm systems
CNE will maintain 24/7 security with patrols, cameras, and a daily walk through of the hospital
CNE will maintain the Fire Alarm System and the Fire Suppression System. Both will be tested quarterly to meet state fire codes
CNE will continue maintaining all structures, including building and roof integrity, sewers and drains, inspections for mold, and air quality testing
The City Fire Marshal and Building Inspector will have full access to all areas in all structures on campus to conduct inspections upon request and will establish a schedule for periodic inspections with CNE beginning in September 2018
CNE will maintain and plow emergency access points and fire lanes during the winter season
Rob Borkowski is a PBN staff writer. Email him at Borkowski@PBN.com.