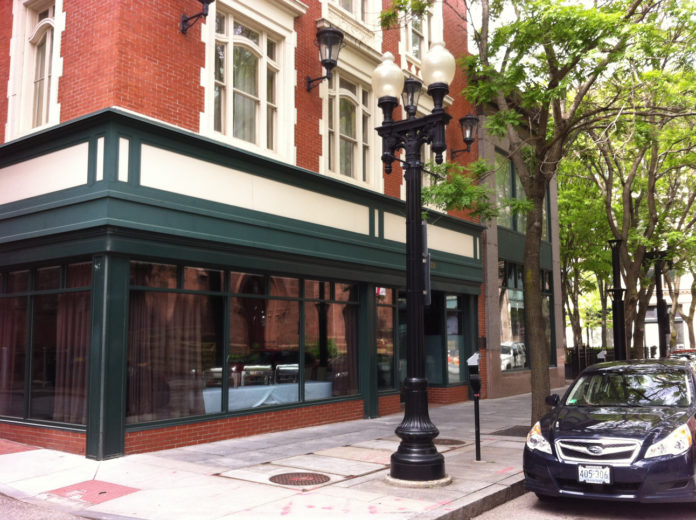 PROVIDENCE – Nine Rhode Island cities and towns will receive state grants to improve their streetscapes, including new wayfinding signs, upgraded building facades and enhanced lighting and sidewalks.
The Main Street Rhode Island Streetscape Improvement Fund, in its second year of grants, awarded a total of $1 million, according to state officials. The awards were approved Monday by the R.I. Commerce Corp. board.
The communities must provide matching funds of at least 30 percent for their project.
Awards went to:
Bristol: $42,855 to repaint lamp posts, install decorative medallions, bicycle racks, trash and recycling receptacles along Wood Street, between State Street and Bayview Avenue.
East Providence: $75,000 for landscaping, lighting and facade upgrades in Watchemoket Square.
Jamestown: $65,000 for East Ferry landscaping, crosswalks, stone seating walls, parking lot paving.
North Kingstown: $204,400 to improve the Wickford Waterfront parking lot through a sidewalk extension to the street, and adding a scenic overlook with a stage and seating arena, implementing a new traffic pattern and adding signs, lighting, landscaping and raised wooden platforms along the cove.
Providence: $189,145 for trash and recycling bins, tree guards and bike racks along Broad Street, extending decorative lighting on Westminster Street, decorative lighting in Middle Street Alleyway and repairing and refurbishing lighting fixtures downtown.
Smithfield: $11,075 for bus-stop shelters and village signs.
Warren: $203,315 for sidewalk reconstruction, street tree planting, lighting on Water Street, from Main to Washington streets.
Warwick: $69,000 for new crosswalks on West Shore Road.
Westerly: $140,210 to repair and replace sidewalks and crosswalks, and install new pedestrian signs in downtown.
Mary MacDonald is a PBN staff writer.