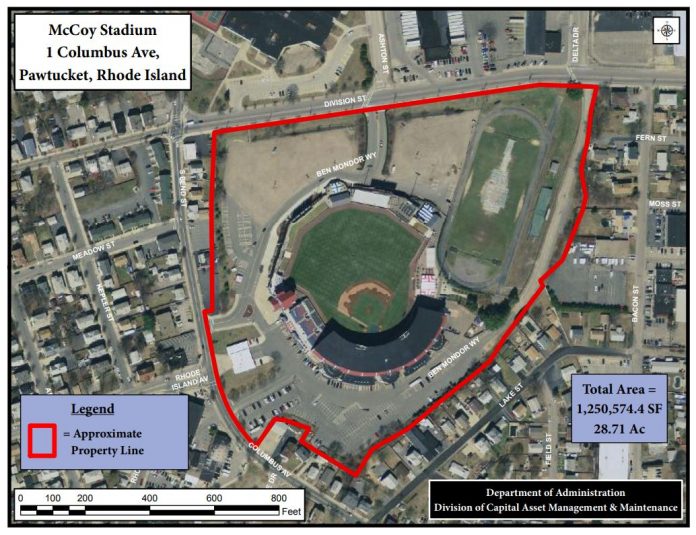 PROVIDENCE – The R.I. Commerce Corp. issued a request for proposals Tuesday on behalf of Pawtucket, seeking a new tenant for McCoy Stadium as well as development proposals for properties in the Downtown Pawtucket Redevelopment Area, identifying a preference for a professional sports team and or a concert entertainment operator to renovate the baseball-field property.
The RFP requires prospective tenants to outline their plans to renovate the properties, establish a management program and address economic development around the identified areas.
The stadium stands to become vacant upon the Pawtucket Red Sox's move to Worcester, Mass., in the 2021 baseball season. The team initially planned to build a new stadium in Pawtucket, but delays and a lack of agreement led it to accept an invitation to move the team across the border.
Respondents will be required to identify all potential funding sources, both public and private, but were encouraged to limit public investment.
The RFP includes the McCoy Stadium site as well as potential sites in the Pawtucket Downtown Development Area, including the former Memorial Hospital property. The redevelopment area is also a federal Opportunity Zone.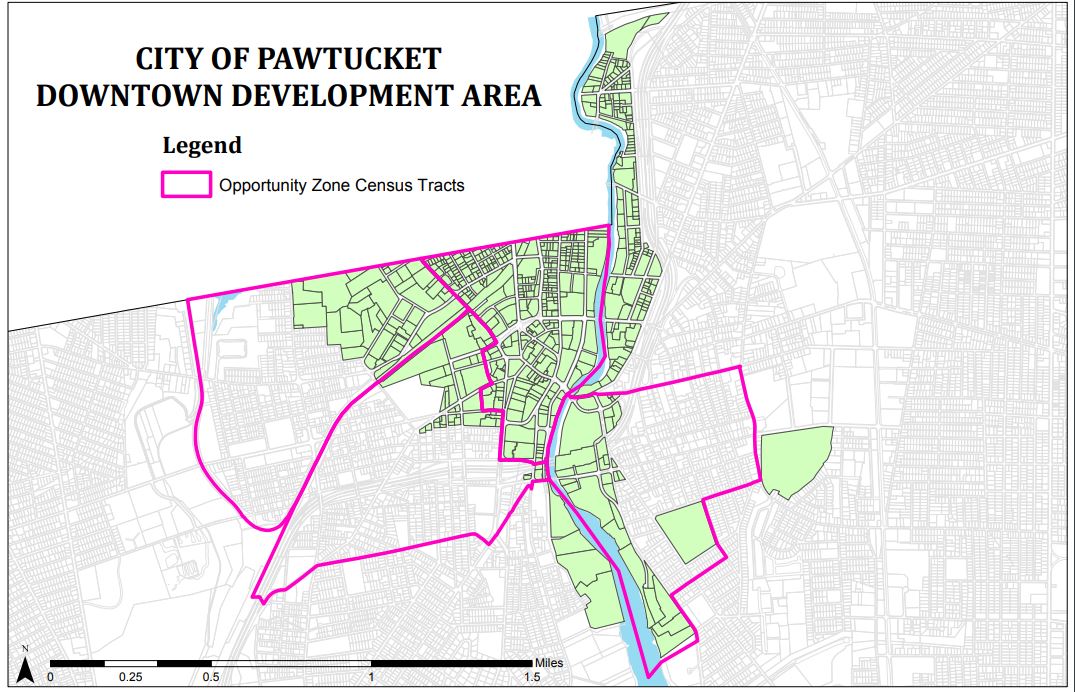 The RFP language is targeted to McCoy Stadium. However, a spokesman for Commerce RI told PBN that submissions to the RFP are not required to include McCoy.
Responses will be evaluated on the proposed use, the experience of the respondent, their technical competence and financial plan, and the use of private-capital investment. Businesses also will earn additional consideration if they are minority owned and controlled, women owned and controlled, or owned and controlled by people with disabilities.
The submission deadline is April 25. The RFP says that the city expects to enter into a lease and or development agreement by Dec. 30, 2019.
Commerce RI and Pawtucket are conducting optional tours of McCoy Stadium and alternate sites on April 8,9 and 10.
More details of the RFP may be found online.
Chris Bergenheim is the PBN web editor. You may reach him at Bergenheim@PBN.com.