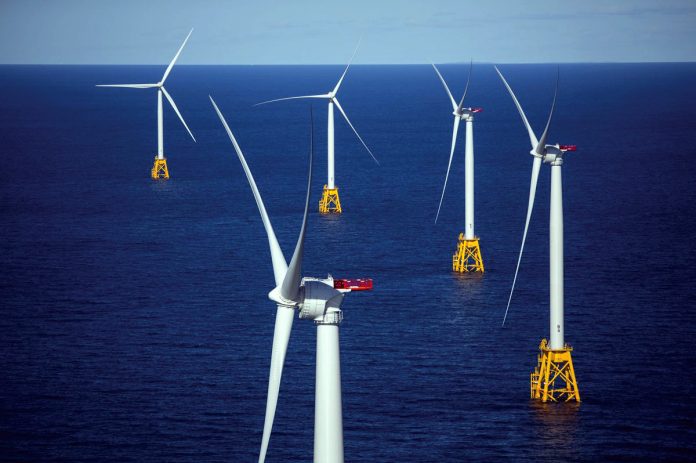 PROVIDENCE – The R.I. Commerce Corp. board of directors is scheduled to meet Monday evening to consider up to an estimated $1.9 million in incentives under the Qualified Jobs Incentives tax credit program for GEV Wind Power US LLC to create roughly 125 jobs, according to the agency.
GEV Wind Power is one of the largest wind turbine maintenance companies in the world, headquartered in the United Kingdom. The jobs that GEV would create include blade technicians, supporting staff and management positions, making Rhode Island its U.S. headquarters, based at the Quonset Business Park in North Kingstown.
On the company's website, it lists the Block Island Wind farm as a site already under maintenance by GEV. The company said that it operates at 375 client sites worldwide in 17 countries.
The incentive structure would span 10 years. QJI tax credits are only granted after the required jobs have been created and paying taxes for a full year.
"We are truly excited about setting up our base in Rhode Island where Gov. [Gina M.] Raimondo and Commerce Secretary [Stefan] Pryor's welcome party and support for the industry has been incredible," Daniel Boon, the U.S. general manager for GEV Wind Power US, said in a statement Monday. "As we gear up, there will be a tangible opportunity for Rhode Islanders to come and talk to us about the options for an exciting career in wind energy and join what is becoming one of America's fastest-growing industries".
GEV services both offshore and onshore wind turbines.
Commerce RI said that a third-party analysis found that the company entering the market would bring $3.5 million in personal income, sales and business corporation taxes to the state over 12 years.
Chris Bergenheim is the PBN web editor. You may reach him at Bergenheim@PBN.com.