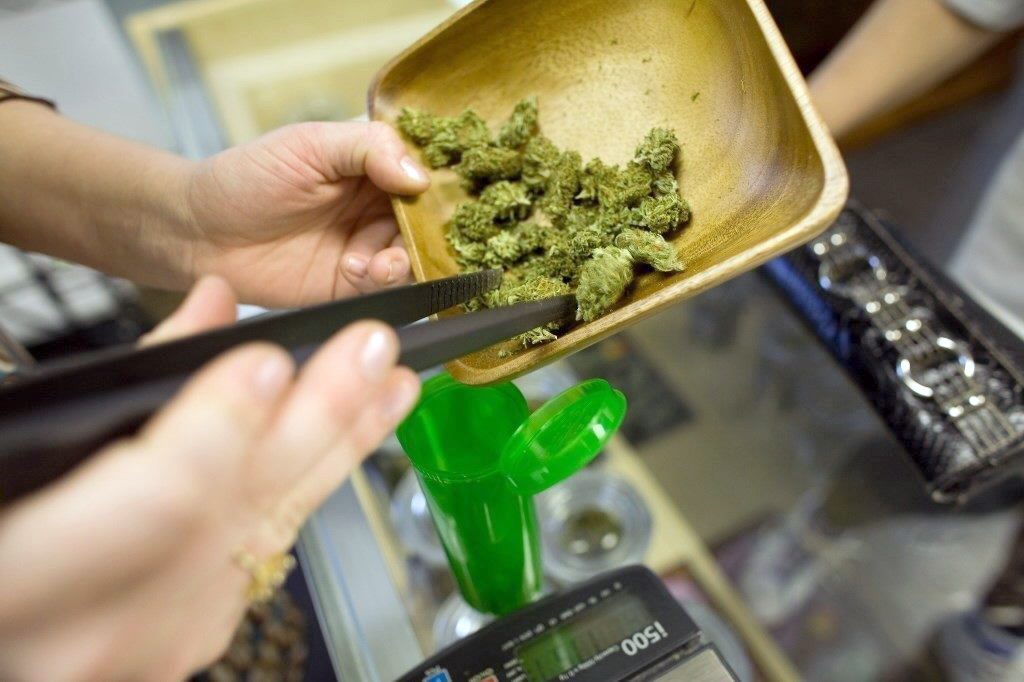 The House Committee on Finance recently rejected Gov. Gina M. Raimondo's proposal to allow recreational marijuana sales to adults by licensed outlets. But the panel did support expanding the number of medical-marijuana dispensaries – known as "compassion centers" – from three to nine. The state's annual licensing fee for compassion centers would also double, to $500,000.
The expansion, approved by the full House, would be good news for cultivators, who are permitted to sell only to R.I. compassion centers. And it would create more competition among dispensaries, potentially lowering prices for medical-marijuana users.
One reason the state wants to triple the number of compassion centers – beyond collecting more licensing revenue – is because Rhode Island's medical-marijuana cardholders have been "underserved" for years, insisted Norman Birenbaum, who tracks Rhode Island's medical-marijuana program for the R.I. Department of Business and Professional Regulation.
When the program began a few years ago, he said, Rhode Island had three centers that served about 2,000 cardholders. Today, that number has grown to 18,200 cardholders, plus another 5,000 cardholders from other states who occasionally use Rhode Island's three centers.
The state also wants to transition away from home growing to more easily regulated dispensaries. Rhode Island currently has about 28,000 authorized "homegrown" marijuana plants that certified caregivers use to help supply those in the program. That's down from a peak of about 72,000 plants a few years ago, when much of the supply found its way onto the black market, according to Birenbaum.
He thinks there will be enough interest in opening more compassion centers in Rhode Island to quickly reach nine centers, despite doubling the state's licensing fees. The state's three compassion centers have seen double-digit yearly increases in sales, he says. For the fiscal year ending June 30, the three centers are projected to have combined sales of about $56 million – their highest total ever.
But Seth Bock, CEO of Greenleaf Compassionate Care Center in Portsmouth, doubts there's enough of a Rhode Island market to support nine dispensaries.
He says he will be forced to lay off staff if more centers open in Rhode Island. He added that growth in the local medical-marijuana market has been stagnant, if not decreased, since Massachusetts started recreational sales last fall.
Rhode Island has 46 licensed medical-marijuana cultivators, with 30 more in the pipeline.
House Speaker Nicholas A. Mattiello, D-Cranston, believes allowing more dispensaries will lower prices and create "a more open and fairer marketplace," according to spokesman Larry Berman. "He believes this will result in a higher-quality product at a lower price, as well as a better market for cultivators."
Scott Blake is a PBN staff writer. Contact him at Blake@PBN.com.