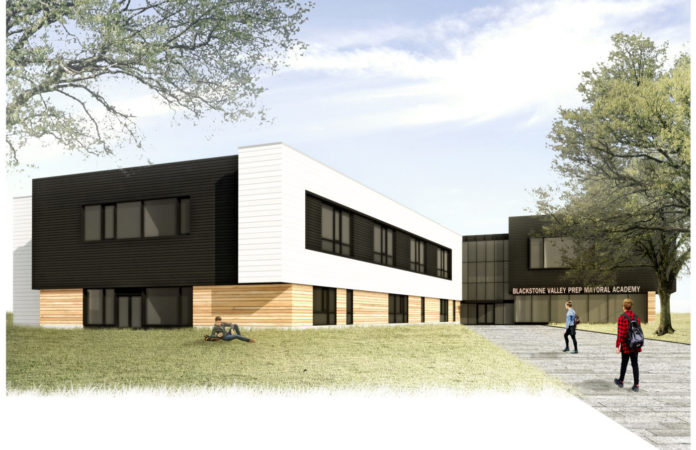 CUMBERLAND – Construction will soon begin on a new facility for Blackstone Valley Prep Mayoral Academy.
The 320-student charter high school will move into a newly constructed building at 15 Jones St. by the beginning of the 2017-18 school year.
The new facility, designed by Boston-based Arrowstreet, will include space for a classroom wing, a cafeteria, a gymnasium and an outdoor academic courtyard. The school will feature a makerspace and robotics lab, an open-design, media commons and will be constructed in a two-story contemporary style.
The 4-acre site was sold in early November by Joseph and Dolores Amaral to Civic RI Central Falls Charter I LLC for $1.28 million, according to Sweeney Real Estate & Appraisal, which handled the transaction.
Two existing structures on the site, including a retail store and a 10,000-square-foot warehouse, will be razed to make way for the high school.
CIVIC RI Central Falls Charter I LLC operates as Civic Builders Inc., a New York-based company that finances and constructs new charter school buildings. It will lease the facility to Blackstone Valley Prep Mayoral Academy.