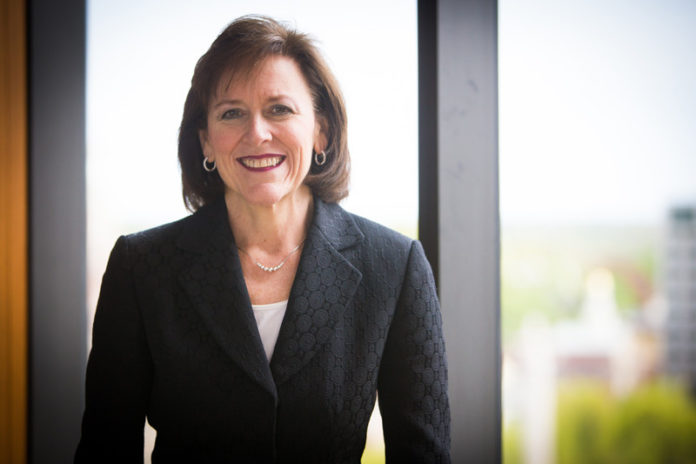 SOUTH KINGSTOWN – The second annual Computer Science for Rhode Island Summit, held through the state's Office of Innovation, brought together leaders in the industry to inspire up-and-coming tech-sector entrepreneurs.
About 2,000 people attended the summit, which was held on Dec. 13 at the University of Rhode Island Ryan Center.
During the summit, Gov. Gina M. Raimondo announced her plans to improve computer science education, with a new goal to double the number of computer science graduates in the state by 2025.
"By 2020, projections show that there will be more than 2,500 open jobs in computer science," she said. "Our new goal will ensure that our students can not only compete for those jobs, but start their own tech companies and become the next Mark Zuckerberg or Jeff Bezos."
In 2015, only nine high schools in the state offered AP computer science and only 42 AP computer science exams were administered, compared to 37 high schools and 247 exams in 2017 with the Computer Science for Rhode Island, or CS4RI, efforts.
At the summit, businesses and universities provided resources and information on careers in computer science, and middle and high schools showcased science-related work involving apps, robotics and other areas of study.
In addition to Raimondo, other CS4RI attendees included: R.I. Commissioner of Education Ken Wagner; Barbara Cottam, chair of the R.I. Board of Education; and Leah Gilliam, Girls Who Code vice president of education, strategy and innovation.
Susan Shalhoub is a PBN contributor.