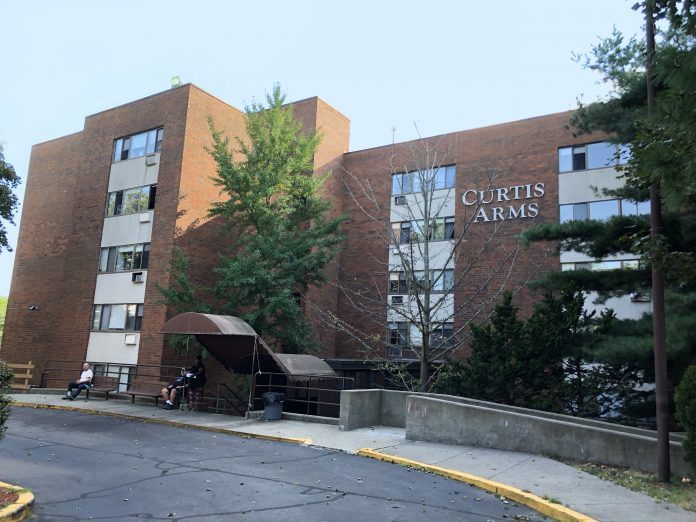 PROVIDENCE – Curtis Arms, an affordable apartment complex for seniors in the Olneyville neighborhood, has been purchased by a Los Angeles-based development company and will get a $6 million upgrade.
The 106-unit property at 80 Curtis St. last was renovated some 30 years ago.
The building is now owned by Standard Communities, the affordable housing division of Standard Arms. Specifically, the property, as well as an adjacent parking lot, were sold on Sept. 26 to Standard Curtis Ventures LP, for $11.2 million, according to city deed records.
The previous owner was the Johnston-based DeConcilis Family Trust.
The renovation project will include modernization of interiors and building systems, including the roof, elevators and common areas. It is scheduled to begin this month, said the development team, in an interview this week.
None of the residents will be displaced as a result of the work. They will be moved temporarily into unoccupied units, the new owners said.
Mary MacDonald is a staff writer for the PBN. Contact her at macdonald@pbn.com.