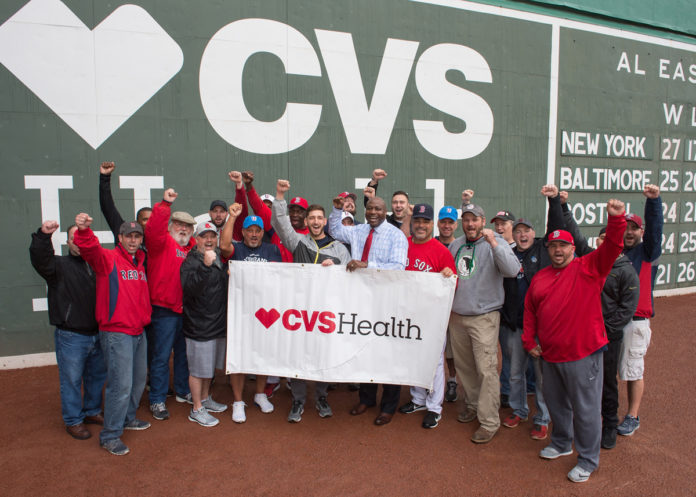 WOONSOCKET – During its seventh year, the CVS Health Baseball Skills Camp, a partnership between CVS and Fenway Park, invited close to 20 veterans from Massachusetts and Rhode Island to the nation's oldest ball park for a one-on-one hitting clinic with Boston Red Sox coaches Chili Davis and Victor Rodriguez on May 25.
"May is Military Appreciation Month, so it is a privilege to bring our nation's heroes to Fenway Park and provide them an exclusive day of skills, activities and entertainment with the Boston Red Sox," said David Casey, vice president of workforce strategies and chief diversity officer for CVS Health, in a statement. "This event is just one way that CVS Health honors our commitment to the men and women who serve our country, and we're continually pursuing innovative ways to help the military community on their path to better health."
Participants in the event are members of Salute Military Golf Association of New England, a nonprofit organization that teaches post-9/11 veterans how to play golf as a form of mental and physical rehabilitation.
Jerry Shanahan, operations director of SMGA New England, said in prepared remarks: "We're extremely grateful for CVS Health and the Boston Red Sox for continuing this veterans-focused initiative for the seventh season. … Our veterans couldn't be more excited to experience Fenway Park like the major league players do, especially since many are lifelong Boston Red Sox fans! These camps provide a fun yet fulfilling expression of gratitude for their sacrifices and, more broadly, honor the service of all veterans in this country."
Emily Gowdey-Backus is a PBN staff writer.