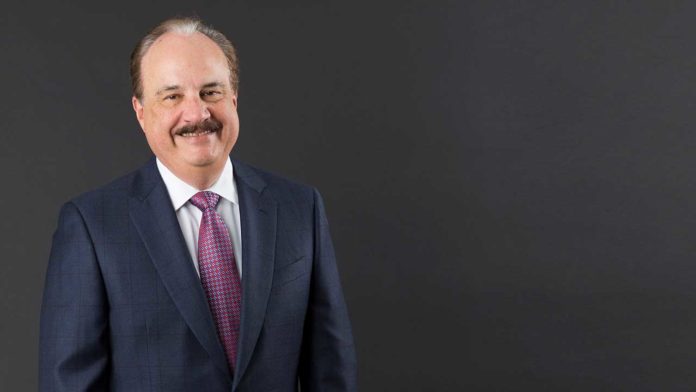 WOONSOCKET – CVS Health Corp. President and CEO Larry J. Merlo earned $21.9 million in 2018, nearly double what his total compensation was in 2017, according to the proxy statement filed by the retailer/pharmacy benefit manager/health insurer Friday.
While Merlo's salary and option awards remained the same as in 2017, at $1.6 million and $3.4 million, respectively, and his total for all other compensation fell 11.5% to $667,156, he saw significant increases in other forms of payment. Stock awards increased 200% to $10.1 million, while his non-equity incentive plan compensation grew 96.9% to $6.1 million. In all, Merlo saw his pay package from CVS grow 79.1% from 2017, when he earned $12.3 million.
Merlo's pay increase came even as the company reported a loss of $596 million in 2018 on 5.3% growth in revenue to $194.6 billion. The loss came in large measure because of write downs on its 2015 $12.9 billion purchase of Omnicare, which totaled $2.2 billion in the fourth quarter and $3.9 billion in the second quarter. The company had posted net income of $6.6 billion in 2017. The company closed on its merger with health insurer Aetna Inc. late in 2018, something the company expects will grow revenue and eventually profit.
Merlo was not the only CVS executive to see a pay increase for the year. Jonathan C. Roberts, executive vice president and chief operating officer, saw his total compensation rise 133% to $16.1 million. Thomas M. Moriarty, executive vice president, chief policy and external affairs officer and general counsel, saw pay grow 143% to $11 million.
Former Executive Vice President and Chief Financial Officer David M. Denton saw his pay increase 27.1% to $5.6 million.
Showing up for the first time on the company's named executive officers compensation table were Derica W. Rice, executive vice president and president of CVS Caremark, who earned $12.8 million in 2018, and Eva C. Boratto, executive vice president and chief financial officer, who collected $7 million in 2018.
Mark S. Murphy is PBN's editor. He can be reached at editor@PBN.com.