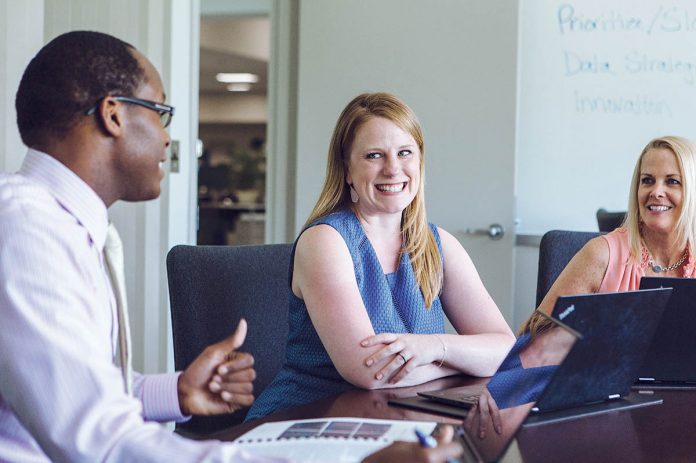 Women to Watch, Technical Services | Erin Darmetko, Amica Mutual Insurance Co.
---
Erin Darmetko, information services officer at Amica Mutual Insurance Co., has successfully combined technical expertise and interpersonal leadership skills in many company projects, including upgrading the company's web presence so customers enjoy modern service from the oldest mutual insurer of automobiles in the country.
Darmetko is valued because she can combine technical expertise and interpersonal leadership, said Amica Insurance Vice President Darlene Major.
"She is able to strike the right balance between leader and technical expert, which is vital to the success of our department," Major said. "She's an out-of-the-box strategic thinker, challenging the status quo."
The department has benefited from the many employee engagement efforts Darmetko spearheaded, efforts her co-workers have noted. She's been recognized twice with leadership excellence awards by Amica's CIS Management Team, Major said.
Since starting with Amica as a system analyst six years ago, Major said, Darmetko has been responsible for oversight of 17 project managers and instrumental in developing Amica's Cross Divisional Leadership group, which has prioritized and created the company's information technology project data portfolios. Darmetko also implemented the Agile project-management system, which inputs and releases data quicker in small increments, rather than one step at a time, Major said, improving the customer experience.
'People in this company … feel we are all on the same team.'
ERIN DARMETKO, Amica Mutual Insurance Co., information services officer
Darmetko, a Warwick native, said she considers one of her strengths the ability to assemble the best team. She said her biggest accomplishments have been adding value to what Amica offers with new insurance features and improving the Amica.com website to make it more customer-friendly. The website can now change format whether a customer is accessing it on a mobile telephone or a laptop computer. She is proud to note this project started development in January 2017, and launched in July 2017.
"We've made customers happier with the services they're getting," she said. "We've streamlined their online experience, added value to the services we offer. We've listened to a lot of customer feedback. It has been tremendously positive. People in this company believe in it and feel we are all on the same team."