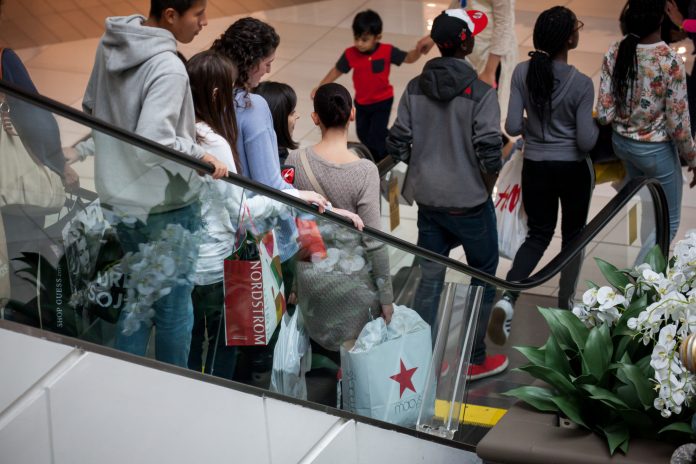 PROVIDENCE – A jarring drop in national retail sales in December coincided with an increase in the money anxiety index, which measures the public's level of financial anxiety, according to the San Francisco-based firm that developed the index.
After reaching a low of 43.2 in November, the money anxiety index rose 2.2 points in December to 45.4, said Dan Geller, president of Analyticom, which puts out the index.
Meanwhile, a federal report from the Commerce Department issued Feb. 14 showed sales at stores, restaurants and online fell by a seasonally adjusted 1.2 percent in December from November, which analysts said is especially concerning because it happened during the peak of the holiday shopping season.
It was the worst monthly retail performance since September 2009, during the Great Recession. Through the economic expansion since then, retail sales have risen by an average 0.4 percent per month, according to the Wall Street Journal.
Geller said the bad retail report and the rise in the index are connected.
"The December drop of 1.2 percent in retail sales resulted from an increase of 2.2 points in the money anxiety index, signaling the beginning of an economic slowdown," Geller wrote in an email to the Providence Business News.
The index, however, is far below what it was in the aftermath of the Great Recession, when the index reached a high of 100.5.
According to Analyticom, the index is highly predictive. In a lag analysis test of the index to alert the banking system of a looming recession and an increase in the default rate of loans, the index provided advanced notice eight months before the increase in the rate of loan defaults and allowance for credit losses, the firm said.
Scott Blake is a PBN staff writer. Email him at Blake@PBN.com.