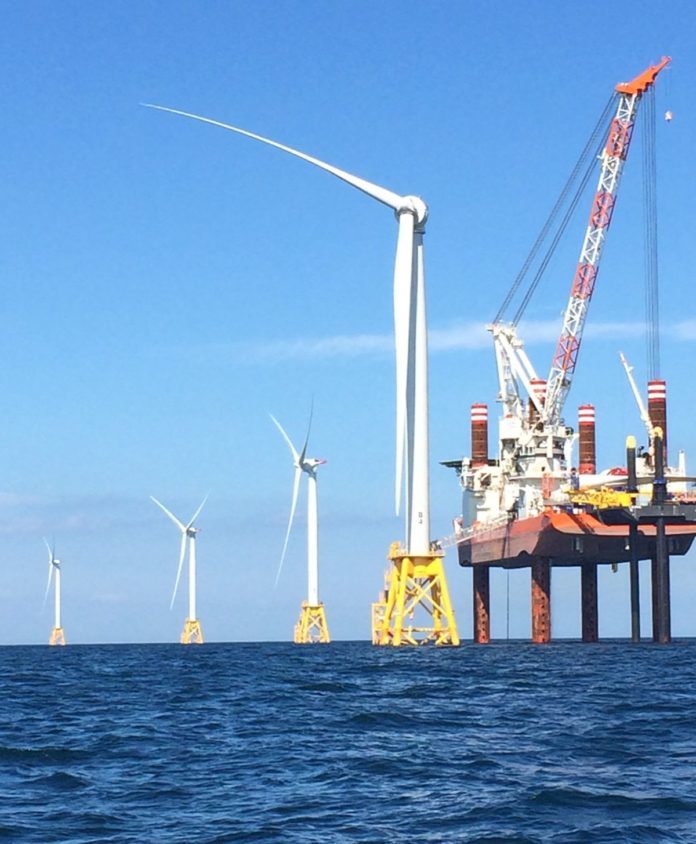 PROVIDENCE – Deepwater Wind LLC accepted the Maryland Public Service Commission's approval of its Skipjack Wind Farm project, a planned 15 turbine wind farm 19.5 miles off the coast of Maryland the company announced in a press release in May.
The plant will provide 120 megawatts, what the company says is enough power to support 35,000 homes. It is expected to cost $720 million.
According to the Skipjack wind farm application in November, Deepwater Wind also committed to $6,000,000 into the Maryland Offshore Wind Business Development Fund.
According to the Maryland Public Service Commission, the plant's price schedule will begin charging 17 cents per kilowatt hour. In that document, the Skipjack wind farm has scheduled the price to increase to 21.75 cents per kilowatt hour by 2047. In its November application, Deepwater estimated a 16.6 cent per kilowatt hour based on an expected tax credits equivalent to 18 percent of project cost. According to a representative for Deepwater Wind will not receive any incentives from the state.  Skipjack will, however, receive a fixed payment in exchange for the energy that the project produces beginning in its first year of operation.
The cost of electricity generated by Deepwater Wind's Block Island Wind Farm project began at 24.4 cents per kilowatt hour, with the price escalating 3.5 percent each year through the term of the contract.
According to the release, the Maryland project is expected to start as soon as 2021 with operable facilities possible by 2022.
"Deepwater Wind is pleased to accept the Public Service Commission's approval of the Skipjack Wind Farm as a Qualified Offshore Wind Project," said Jeff Grybowski, CEO of Deepwater Wind in a letter to the Maryland PSC. "We look forward to delivering a project that all Marylanders will be proud of."
Deepwater Wind also signed contract to build a wind farm off the coast of Long Island earlier this year.
US Wind also accepted the Maryland PSC's approval in May.
Chris Bergenheim is the PBN web editor.