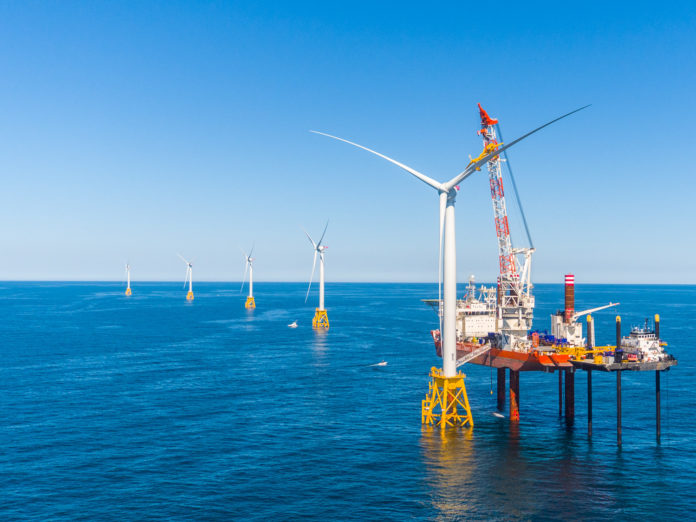 LONG ISLAND, N.Y. – Deepwater Wind LLC has secured a contract to build its second offshore wind project.
The Long Island Power Authority on Wednesday unanimously agreed to a 20-year contract with Deepwater Wind, allowing the Providence company to build its second offshore wind farm. The project, dubbed "Deepwater Wind South Fork," would comprise 15 turbines totaling 90 megawatts.
CEO Jeffrey Grybowski lauded the deal in a statement.
"This is a big day for clean energy in New York and the nation," he said. "There is a huge clean energy resource blowing off of our coastline just over the horizon, and it is time to tap into this unlimited resource to power our communities."
The approved project once completed would be the largest offshore wind farm in the country. Deepwater Wind last month successfully started selling electricity generated by its 30-megawatt Block Island project in Rhode Island waters. The South Fork project would be built in federal waters about 18 miles from Block Island and roughly 30 miles from Montauk, N.Y. The wind farm would service Long Island via an undersea cable.
The project is expected to cost about $740 million.