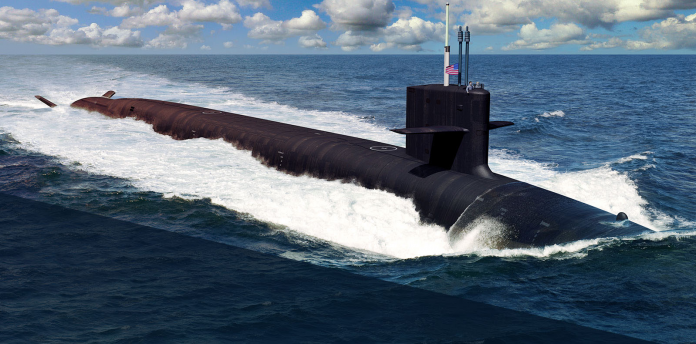 PROVIDENCE – Faulty welding was discovered in several missile tubes that were built for the Columbia- and Virginia-class submarine programs, Defense News reported Tuesday.
BWXT Inc., headquartered in Lynchburg, Va., and a subcontractor for General Dynamics Electric Boat (the project's prime contractor), had already delivered seven of an ordered 12 missile tubes to Electric Boat before noticing the defect. The remaining five tubes were in various stages of outfitting.
The setback is not expected to set the Columbia-class project for the U.S. Navy behind schedule, according to a Naval Sea Systems Command spokesman. The cost impact on the program was unknown.
The contract for the missile tubes was for $101 million. The entire Columbia-class ballistic missile project is estimated to cost $122.3 billion.
In 2017, Electric Boat was awarded a $5.1 billion contract related to the Columbia-class submarine, including missile tube module and reactor compartment bulkhead prototyping and manufacturing efforts.