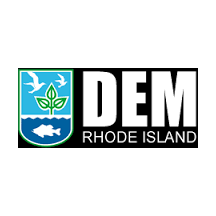 PROVIDENCE – The R.I. Department of Environmental Management and the Arbor Day Foundation will distribute 1,000 free trees as part of the state's efforts to promote energy conservation.
By providing shade, trees help homeowners conserve energy and beautify neighborhoods.
The Rhode Island Tree Council will provide information on planting and care for the trees, which will be 4 to 6 feet tall when planted and are distributed in 3-gallon containers. Varieties available include Red Maple and Tuliptree.
Registration is required to reserve a tree. For more information or to register, visit www.arborday.org/RIDEM. Trees can be picked up at events scheduled from April 29 to May 20. They include: Saturday, April 29, 9 a.m. to noon, Warren Highway Department, 25 Birch Swamp Road, Warren; Saturday, May 6, 9 a.m. to noon, Riverpoint Park, 401 Hay St., West Warwick; and Saturday, May 13, 9 a.m. to noon, Dexter Field, 96 Dexter St., Providence.