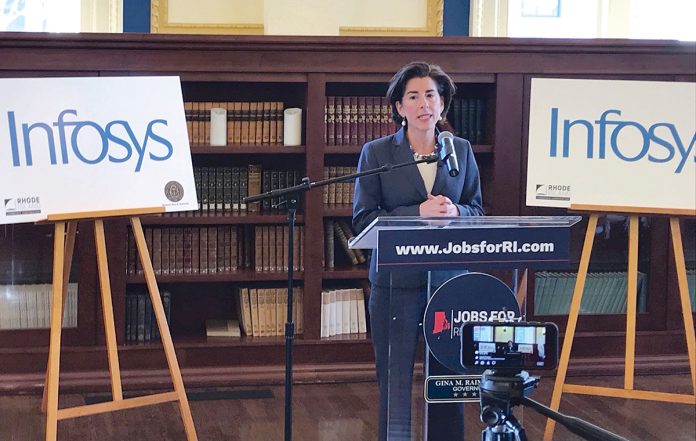 When Infosys announced its intention late last year to hire 500 people and create a Design and Innovation Hub in Providence, it was only the latest in a series of announcements of major corporations establishing beachheads in Rhode Island.
Critics decried the use of economic incentives to lure large players here, even though the structure of the incentives is such that the state only pays them out after the companies have established themselves here and their employees are working and paying taxes.
But on June 13, Infosys revealed perhaps the major reason it has chosen to set up shop in Rhode Island (not that the incentives aren't a factor). The company, an India-based technology services and consulting giant, with nearly 200,000 employees worldwide, is creating a partnership with the Rhode Island School of Design to establish a design-focused curriculum to train its current workers to better combine the human side of the company's services and products with its technology assets.
Perhaps RISD President Rosanne Somerson put it best when talking about the partnership, which will start this summer.
"Organizations that cannot understand, anticipate and embrace uncertainty will be less likely to succeed. RISD's unique model of education fosters the ability to work effectively in these environments," she said.
It is clear that Infosys is taking the Creative Capital moniker seriously and that it has established a niche for the city and the region, one that more businesses should be able to take advantage of.