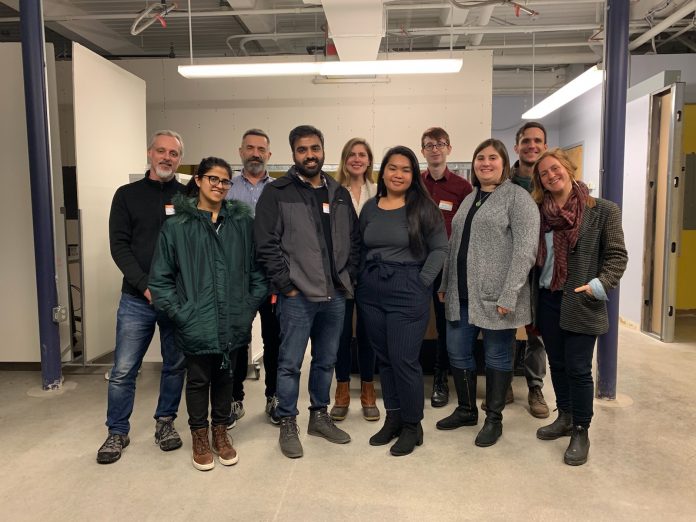 PROVIDENCE – Everything from furniture and glass design to photography, craft cocktails and branding were represented among the nine winners of the 2019 Providence Design Catalyst grants.
Announced by DESIGNxRI, a Providence-based nonprofit economic and community development organization, on Wednesday, the grants are designed to boost small business growth through mentorship, business training classes and investment over a five-month period between January and May.
Awards ranged from $13,791 to $20,000. A total $150,000 was awarded to the 2019 cohort. Grants during the 2015-2016 pilot program ranged from $12,000 to $35,000 but dipped to between $5,000 and $8,500 for the 2017-2018 cohort.
All recipients, many of whom are Rhode Island School of Design graduates, are required to live and work in Providence. The 2019 recipients are:
Atomic Clock ($15,914): film, video and digital media production company
Bitte Artisanal Catering LLC ($20,000): craft cocktail creator
Chasing Brunch LLC ($15,000): graphic and website designer and developer
Ephemera ($20,000): wedding photographer and floral designer
INDO LLC ($12,000): multidisciplinary design studio with offices in Providence and New Delhi
Justin Kerr Design ($15,000): business-focused visual communication consultancy
Nine and Two Thirds ($13,791): metal fabricator
M Designs Studio ($20,000): glass design studio
Villa Savoia ($18,295): embroidery and textile design company
Providence Design Catalyst grant recipients also benefit from access to industry mentors who meet with them throughout the five-month period.
"We're so excited to kick off another Design Catalyst cohort," stated Lisa Carnevale, executive director of DESIGNxRI. "The quality of design businesses in our city is impressive. We look forward to working with this group of designers to advance their business growth and impact."
Twenty-one applications were received for the latest round of grants funded by DESIGNxRI, a City of Providence Department of Community Development Block Grant and the Real Jobs Rhode Island program. Included in each of these applications was an outline of a project that would launch the business into its next phase. Applicants and their proposals were judged on selection criteria including clarity of vision, business experience, sustainability of their business, a clear understanding of the target market, and the potential contribution to the economic development of the capital city.
Thirteen awards were given in the 2018 cohort.
Emily Gowdey-Backus is a staff writer for PBN. You can follow her on Twitter @FlashGowdey or contact her via email, gowdey-backus@pbn.com.