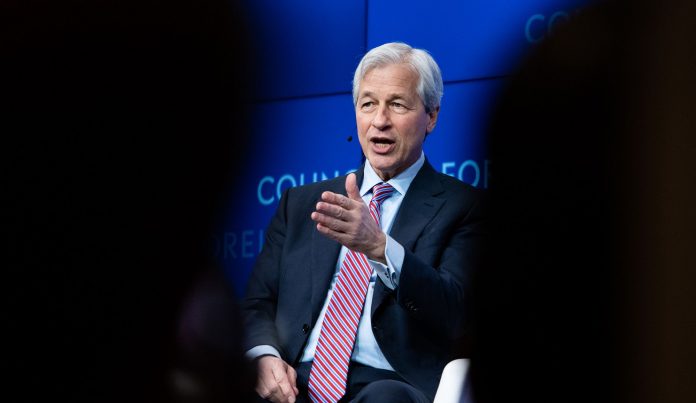 NEW YORK – JPMorgan Chase & Co. CEO Jamie Dimon has a message for his biggest rival: We're coming for you.
JPMorgan and Charlotte, North Carolina-based Bank of America Corp. both have plans to increase their national footprints by adding at least 400 branches in new and existing markets over the next few years – with each opening 90 new retail locations in 2019. That's put the two banks in direct competition for cheap consumer deposits in some of the fastest-growing U.S. cities.
"We're going right at Bank of America, folks, in Charlotte, their hometown," Dimon said to cheers and laughter at a branch opening in midtown Manhattan, a block away from his company's headquarters. JPMorgan is adding branches in 20 cities where it previously lacked a presence, including Providence, Boston, Philadelphia, Washington and Minneapolis. "We've been waiting a long time to start the expansion of Chase retail."
Bank of America, for its part, isn't worried.
"We welcome all good competitors," a company spokesman said in an email. "It makes us even better."
There are 10 Chase branches planned for Rhode Island and the company expects to operate 25 to 30 ATMs in the state.