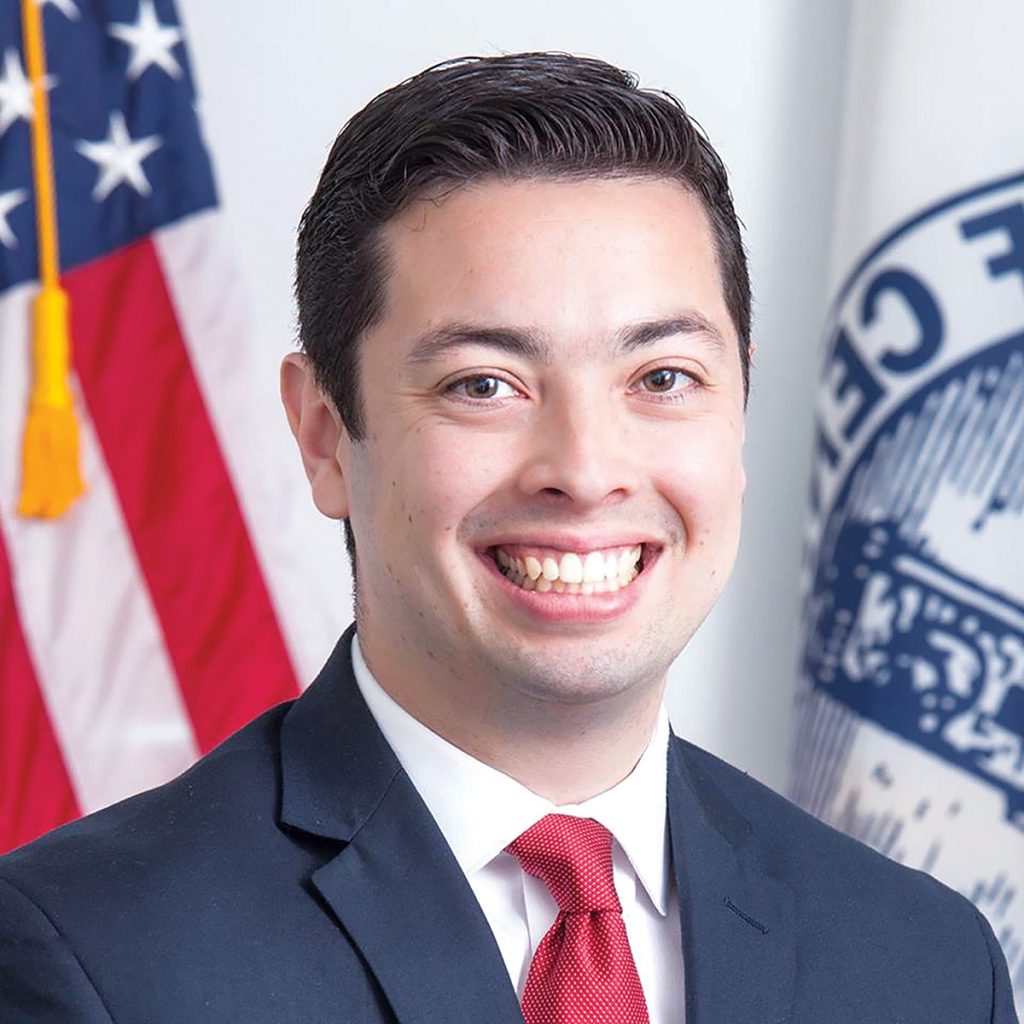 JAMES A. DIOSSA, mayor of Central Falls, recently received the Brighter Futures Award from Family Service of Rhode Island during the nonprofit's annual award ceremony on Oct. 1 at the R.I. Convention Center. Diossa was recognized for his "deep commitment in supporting, inspiring and enriching the Central Falls community," according to Family Service of Rhode Island.
What does this award from Family Service of Rhode Island mean to you? The Brighter Futures Award from Family Service of Rhode Island is a representation of the progress Central Falls has made. My team and I have been able to earn the trust of our residents and restore pride in our city. It is a great honor to receive this recognition from a long-standing organization that has changed the lives for so many in our state.
You took over as mayor when Central Falls was in dire straits – most notably in receivership. How has the city rebounded under your leadership? Central Falls is a resilient city with hardworking people that were yearning for change. Fortunately, in a few short years we have been able to get on the right track financially, increase our bond rating, beautify the city and promote civic engagement.
Given the current political climate and Central Falls having a strong Latino community, what support are you and the city offering to protect Latino residents? Access and trust in their government officials has been first and foremost. Residents of Central Falls know that their elected officials work on their behalf. We have fought against unfair immigration policies, while at the same time emphasizing local issues [such as] increased homeownership opportunities, supporting our small businesses and improving educational outcomes.
What future initiatives do you have planned for the city? Central Falls has a variety of exciting initiatives in the works. We have the Pawtucket/Central Falls Commuter Rail that will provide easy access to Boston and Hartford, Conn. We have our brand-new Neighborhood Health Station opening soon and will be able to provide vital health services to 90 percent of Central Falls and we also have Rhode Island College opening a Workforce Development Hub right on Dexter Street.
Do you hope to seek higher office when your tenure as mayor concludes? My focus is Central Falls right now and the two years left I have in my term to better the lives of our residents.