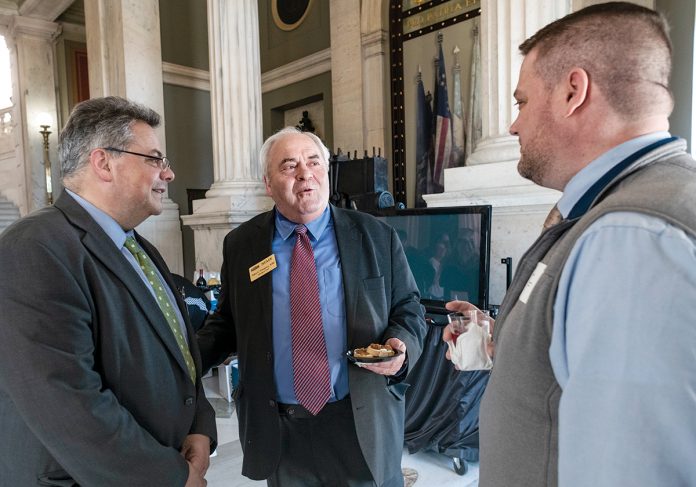 It's busy being half of a two-person, full-time staff for the state's oldest wish-granting entity, A Wish Come True. The Warwick-based nonprofit grants wishes to local children ages 3 to 18 with life-threatening illnesses.
Mary-Kate O'Leary, the agency's executive director, doesn't have time to attend many of the myriad chamber of commerce events held around Rhode Island – a state of 1 million people and no less than 16 chambers of commerce.
She belongs to the Central Rhode Island Chamber of Commerce and acknowledged that, "It's hard to go to every single meeting. But through the Chamber, I can make connections. We're small, we have to keep the overhead low; all our money goes right to the kids. If we need an electrician, say, I can find one through the Chamber."
She likes the idea of a small chamber responsive to her needs, while allowing her to connect to the state's bigger business groups. This year, that included the annual statewide Business After Hours event held March 26 at Rhodes on the Pawtuxet in Cranston.
"This is a great place for someone like me. Most of the state's chambers are here, I can meet people and then have follow-ups," said O'Leary, above the din of hundreds of attendees milling about the more than 120 display tables.
It may seem unusual for such a small state to have so many chambers, with individual groups virtually covering the entire state, from Woonsocket to Westerly. But given the state's historically independent nature, "We're lucky we don't have 39," joked John Gregory, president and CEO of the Northern Rhode Island Chamber of Commerce, referring to the number of communities in Rhode Island.
But while having lots of independent chambers across the state may best serve the needs of small businesses and nonprofits, does it dilute the voice and statewide political clout of the broader business community?
Gregory and other local chamber leaders don't think so.
"It's not a bad thing having so many chambers," said Gregory, who is retiring this year. "If you took the name 'chamber' away from all of them and said they were 'business organizations,' they'd be the same thing – organizations that focus on local issues. Every community might have its own local issues as it relates to their businesses."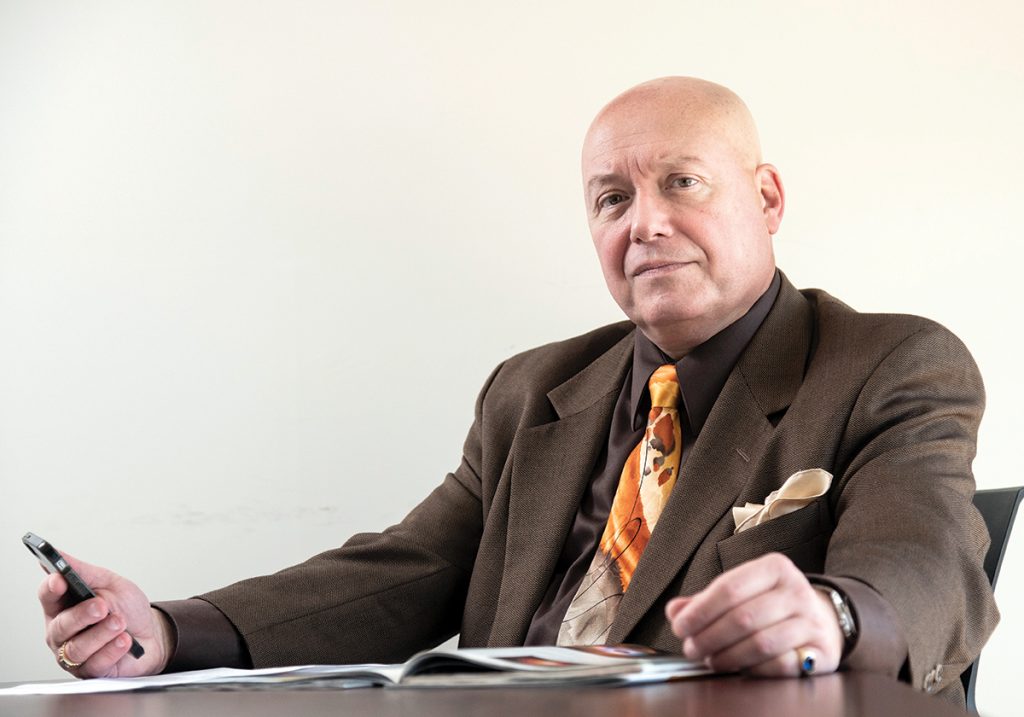 But that doesn't mean they all need their own chamber, says Guy J. Natelli, who owns Natelli Systems Inc. in North Kingstown, a software systems company.
"It makes no sense to have so many chambers in a state this small," said Natelli, who attended the March 26 statewide chamber event to drum up business.
"As businesspeople we'd say, if these were school systems, they should consolidate and improve their buying power," he said. "How can we expect school committees to take us seriously [on consolidating] when we have so many chambers in a state this small?"
Natelli has belonged to local chambers in the past but not now. One of his major complaints is that big businesses "don't come to the table. It's small businesses, insurance guys, attorneys, construction companies. These events don't get big companies but those small guys like me would love to sell to the big guys."
When he was a member of the Greater Providence Chamber of Commerce, big businesses would sometimes come to their annual business expo, he says. But for the most part, he added, "You don't see them showing up at events, and then you find these companies hiring businesses from Massachusetts, and we're like 'Hey! I'm here, I'm here!' in Rhode Island."
'POLARIZING ISSUE'
There was a time, says Gregory, when it did seem like every Rhode Island city and town had its own chamber.
He has an antique sign in his office given to him by a friend that reads, "Welcome to Cumberland – from the Cumberland Chamber of Commerce," a group that no longer exists.
"Cumberland had a chamber, North Smithfield had a chamber," Gregory said. "So many towns had their own, they were very localized."
Gregory has been in the chamber business for 35 years. His Chamber itself is the product of a merger of the former Blackstone Valley and Greater Woonsocket chambers in 1991. In 2016, it absorbed the North Central chamber.
Gregory says one major change in more recent years is the sheer volume of events for businesses; his Chamber hosts more than 60 every year, including its annual dinner, golf events, breakfast meetings, executive success clubs, holiday gatherings and legislative receptions, among many others.
"There's a lot more competition in the networking arena; we used to be the only one doing events, now most of [the chambers] are," he said. "It's tough on us because we kind of had an exclusive on them. But now there [are] more choices, which isn't bad; it gives members more places to go and makes us work harder on making ours better."
Gregory danced delicately around the topic of what more local chambers could have done to help keep the Pawtucket Red Sox in the state. The Triple-A affiliate of the Boston Red Sox is a popular minor-league attraction that's been in Pawtucket since 1970. Team owners last year agreed to move the club to Worcester, Mass., which made the team a better offer than Rhode Island's legislature, after much deliberation, eventually mustered. The team starts play there in 2021.
"Those issues are usually a little more difficult to navigate," Gregory acknowledged, adding that some chambers favored keeping the PawSox, while others weren't as ­supportive.
That made it difficult to find consensus among the many different chamber groups.
It was similar, he says, to when casino gambling was proposed in Lincoln and Newport. The issue divided people in Newport and some chambers as well, Gregory said, with not all "wanting to get on board."
Lincoln's Twin River Casino greatly expanded. Newport Grand Casino closed last year; the license transferring to a new Twin River casino in Tiverton.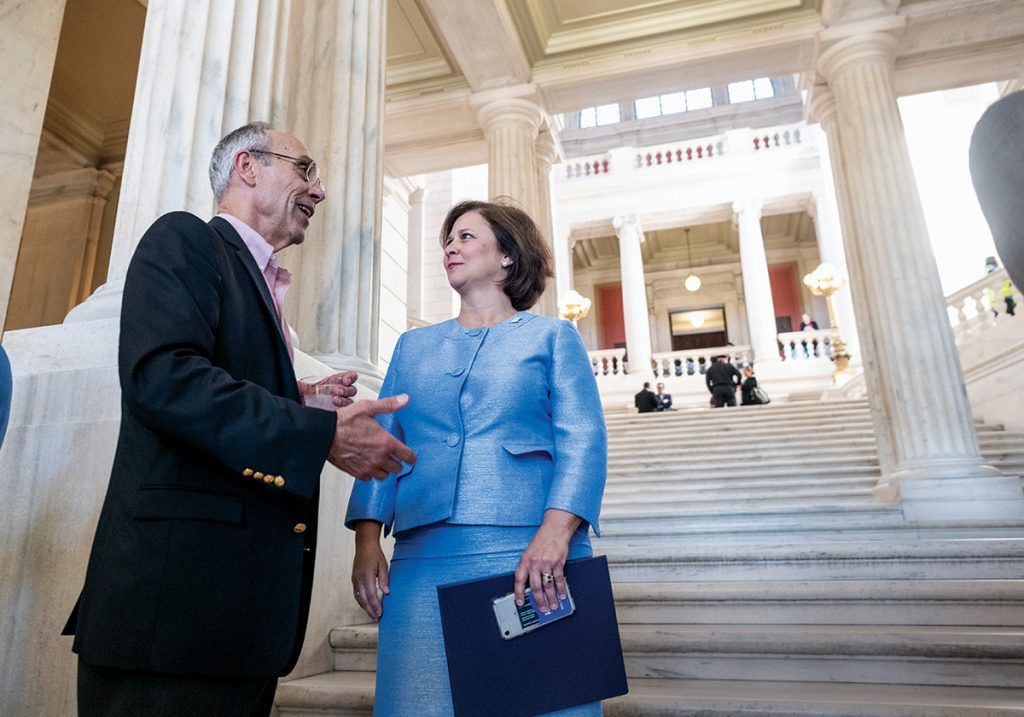 "It was the same with Pawtucket" and the PawSox, Gregory said. "We did our best, but it didn't happen. We worked with the city and a couple of other chambers, but some were more active than others."
Gregory declined to say which chambers were not as receptive to keeping the PawSox in Rhode Island. Gregory's board voted unanimously to support a proposed new ballpark in downtown Pawtucket.
The Greater Providence Chamber was also supportive, added its president, Laurie White.
"It was a polarizing issue," she said. "There wasn't a clear consensus of Rhode Islanders in general about whether the degree of public subsidy was appropriate or not, which made it harder for ownership, lawmakers and the executive branch."
Oscar Mejias, founder and CEO of the Rhode Island Hispanic Chamber of Commerce, said he and his Chamber also backed keeping the PawSox in the state. The Chamber formed in 2016 and has about 40 members, with a goal of hitting 100 by the end of this year.
"It's more than 300 jobs lost" as well as taxes, he said, adding he also advocated for retaining the PawSox to keep the local Latino community connected to its culture.
"Baseball is the main sport in many Latino countries," he said. "I saw the proposal [to keep the team in Pawtucket] as a way of involving the Latino community and having more things, [such as] Latino food, music, entertainment."
While acknowledging, "There is no great synergy between all the chambers" on most statewide issues, he said they are more likely to come together on issues that clearly benefit or threaten them all, such as business taxes.
"It is really difficult [finding consensus], because there are different issues in every chamber," he said.
Gregory says chambers looking for statewide political advocacy can also tap the Rhode Island Chamber of Commerce Coalition, which began with three members in 1996. The lobbying partnership now represents nine chambers, with more than 7,500 member businesses throughout the state. Coalition efforts are coordinated through Gregory's Chamber. He declined to say whether the coalition advocated at the Statehouse for keeping the PawSox in Pawtucket.
CROSS-MEMBERSHIP
Given the variety of industries in Rhode Island, from tourism to health care, manufacturing and technology, it makes sense that chambers reflect the individual makeup of the areas they serve, says Lauren Slocum, president and CEO of the Central Rhode Island Chamber of Commerce.
"Each chamber's board determines focus and direction of that chamber," she said. "With us, it's business and community together, take care of one, it takes care of the other. Our tagline is, 'It's your business, your community and your life.' "
People and businesses pick chambers to join that best serve their needs, Slocum added. "Some people belong to more than one; you don't eat dinner at one restaurant all the time. It depends on what they need, what their return on investment is. Some are looking for community involvement, some for advocacy."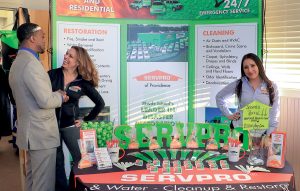 Her Chamber and others are heavy on community involvement, she says, with events that include free family movie nights at Rocky Point State Park in Warwick, and an annual road race in May that has raised nearly $70,000 for local nonprofits over the past several years.
White said the Greater Providence Chamber "has members virtually in every city and town in the state. They want a statewide voice on issues that impact employers on the state and federal level."
Every chamber, she added, "has a role to play, every particular business or member asks themselves what they find of value, and it can be any combination of things. Members belong to multiple chambers and enjoy interacting on that hyperlocal basis."
Kristen Urbach, executive director of the North Kingstown Chamber of Commerce, said she too has "a lot of cross-memberships, people live in one area and work in another. No one should operate in their own silos."
The town is home to the sprawling Quonset Business Park, with its 200-plus businesses and more than 12,000 employees. The Chamber represents many of those businesses but also small businesses in Wickford village and on Post Road, she said, with small businesses comprising the vast majority of the membership.
One of them is French Touch by Elise, owned by Elise Massenet.
"It helped me," said Massenet, who makes hand-crafted textiles and other items and found someone through the Chamber to help her create a hand-towel line of products. "I came here and didn't know anyone. I think [joining the Chamber] was a great opportunity for me."
It's not terribly unusual to have many chambers in seemingly small areas, says Stephen McAllister, senior manager for the U.S. Chamber of Commerce's eastern region, which is based in Providence.
"We have an expression: If you've seen one chamber, you've seen one chamber," he said. "All have different boards, different missions, some focus on advocacy, some on tourism, some on networking. We think that it's up to the members of each to see if they're being served."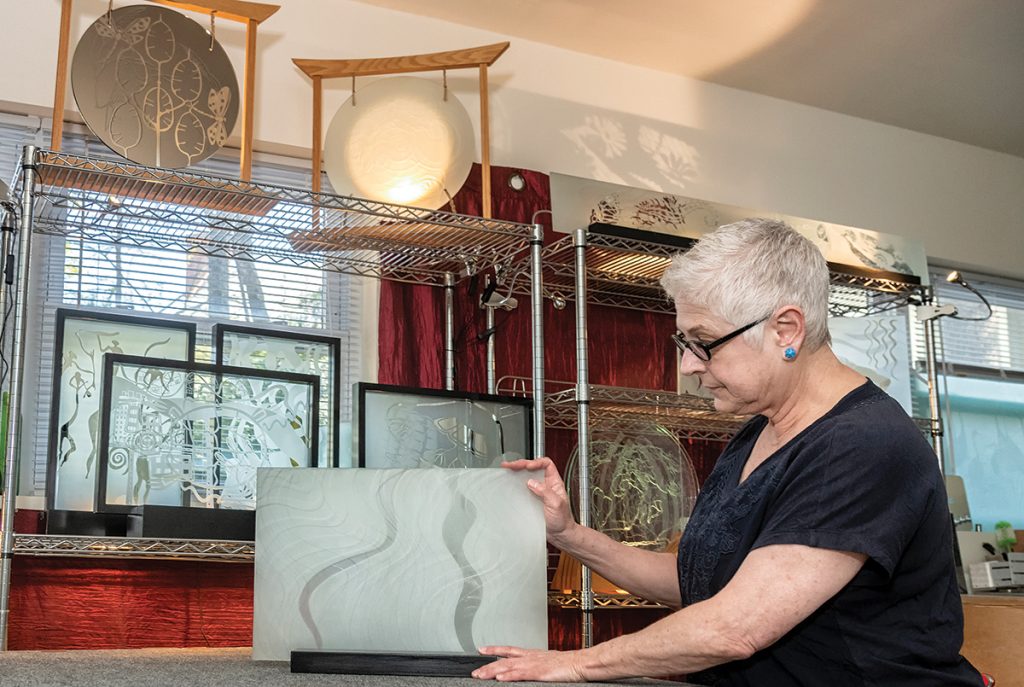 If there's one thing all chambers can learn, said Deborah Goldhaft, owner and sole employee of Fire & Ice in Providence, creator of custom architectural art glass, it's that solo business owners are important to the economy.
"Chambers should understand there are businesspeople at home in their pajamas working 24/7," said Goldhaft, who joined the Greater Providence Chamber to take advantage of less-costly health insurance. "They need to know that we exist."
She was in a mill space in Pawtucket, but it got too expensive. She moved her studio to her home near Providence College and said the Chamber has been helpful.
"I run an Airbnb and they helped me market it; I'm going to do a ribbon-cutting at my house and show off my studio at the same time," she said. "And they're introducing me to some of the colleges; I want sports parents to come stay in the winter, and the Chamber found names of people to connect with.
"This area is full of creative and academic people," she said. "And that creative stuff is what we need to stress."
The volume of chambers in the state also suits people such as Kim Kelley just fine. She runs an Allstate Insurance Co. agency in Richmond.
"Rhode Island has so many niches, there's a different vibe in every little pocket, it's all different. And the chambers all work well together," she said.
"We're a unique state," said Joe Doura, an Allstate agent in the Glocester village of Chepachet. "When you network with others, you feel like you're not alone."