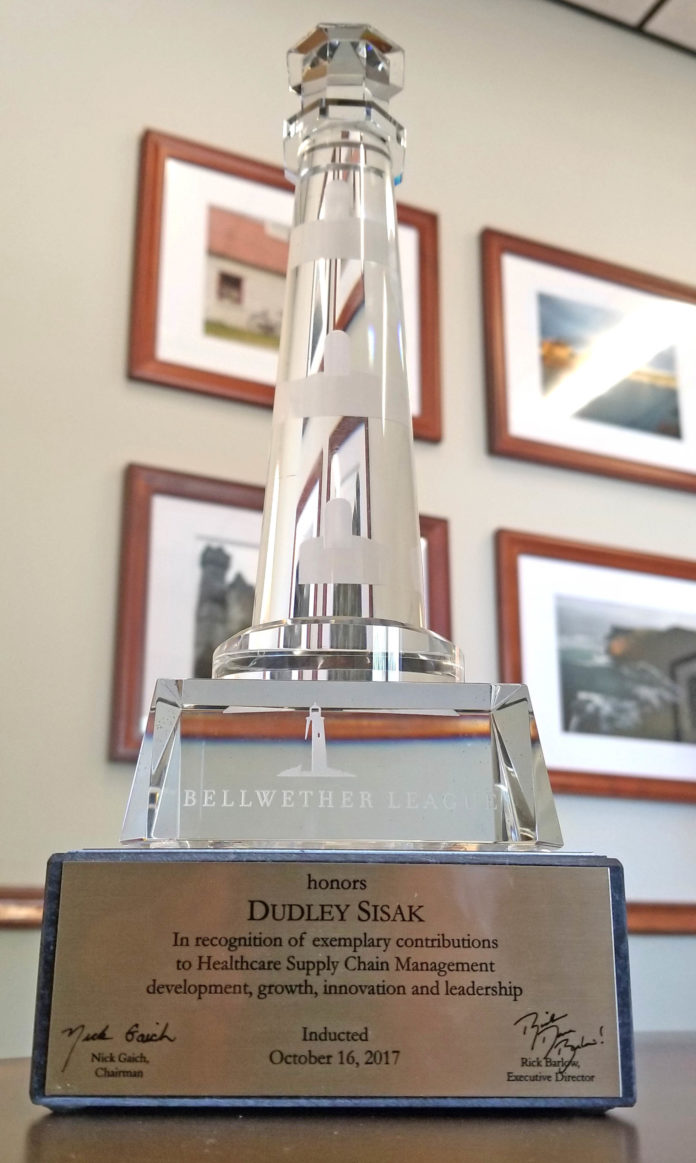 Bellwether Class of 2017
Introduction of Mr. Dudley Sisak by Todd Ebert.
Mr. Sisak has 33 years of experience in the healthcare supply chain industry working for hospitals, integrated delivery networks, a group purchasing organization, and finally as General Manager of a major regional distributor. He has been at Claflin since 2000, and prior to that he has worked at Health Services of New England (HSNE), Women and Infants Hospital, Care New England, Charlton Memorial Hospital and Southcoast Hospital Group.
His Hall of Fame-worthy accomplishments include:
• He implemented the nation's first stockless/just-in-time distribution program at Women and Infants Hospital in 1986.
• He also converted Charlton Memorial to JIT/Stockless, converting the former storeroom into a revenue-generating cardiac rehab facility.
• Working with a local GPO, a VHA affiliate group, he helped materials managers throughout the region with JIT applications and a variety of other supply chain issues.
• Sisak was responsible for maintaining Claflin as the industry's first and only ISO 9000-certified distributor.
His Industry impact—this is a big deal:
The impact of JIT inventory management techniques (e.g., stockless/low-unit-of-measure, etc.) in the healthcare supply chain has literally revolutionized the industry.
He is commitment to ethical standards, honesty and integrity in all aspects of his business and personal life.
In addition to his professional acumen, Sisak is a dedicated environmentalist.
When asked "for what one contribution would you like to be most remembered?"
His response was "Maturing the supply chain through application of LUM/JIT and reducing the emphasis on perpetual asset management".
When asked "what is the one industry challenge you would like to see solved during your lifetime?"
His response, "detailed measurement for cost-in-use versus simple purchase price." Which is a very worthy cause, which we are all looking for.