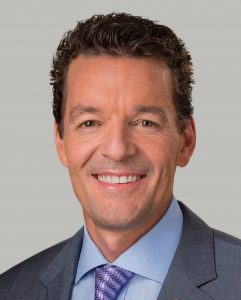 NEW YORK – Dunkin' Brands Group has named David Hoffmann CEO and said he will remain president of Dunkin' Donuts U.S.
Nigel Travis, who became CEO in January 2009, is retiring and will become executive chairman.
Hoffmann joined Dunkin' Brands as president of Dunkin' Donuts U.S. in October 2016 and was responsible for Dunkin' Donuts operations and marketing in the United States and Canada. Prior to joining Dunkin Brands, Hoffman worked for McDonalds Corp.
Hoffmann will receive an annual base salary of $900,000 and will be eligible to receive an annual target cash incentive opportunity equal to 125 percent of his annual base salary.
Hoffmann also received an award of restricted stock units valued at about $1.5 million. Shares were down about 1.3 percent premarket.
Melodie Warner is a reporter for Bloomberg News.