When Portsmouth-based Rail Explorers USA, which offers unusual tours on recumbent bicycles along abandoned rail lines, got some national press in late July, business boomed, says co-owner Alex Catchpoole.
Opened locally in April after leaving New York once that state targeted abandoned rail lines for demolition, the company guides visitors along a scenic stretch of abandoned track on the western edge of Aquidneck Island.
So far, more than 16,000 riders, from Colorado to Georgia and California, have traveled the route. Many have said they first heard about the eco-friendly business after seeing CNN or Associated Press articles. The national attention, Catchpoole said, gave the company, which employs six, a "big boost."
And he has state tourism officials to thank.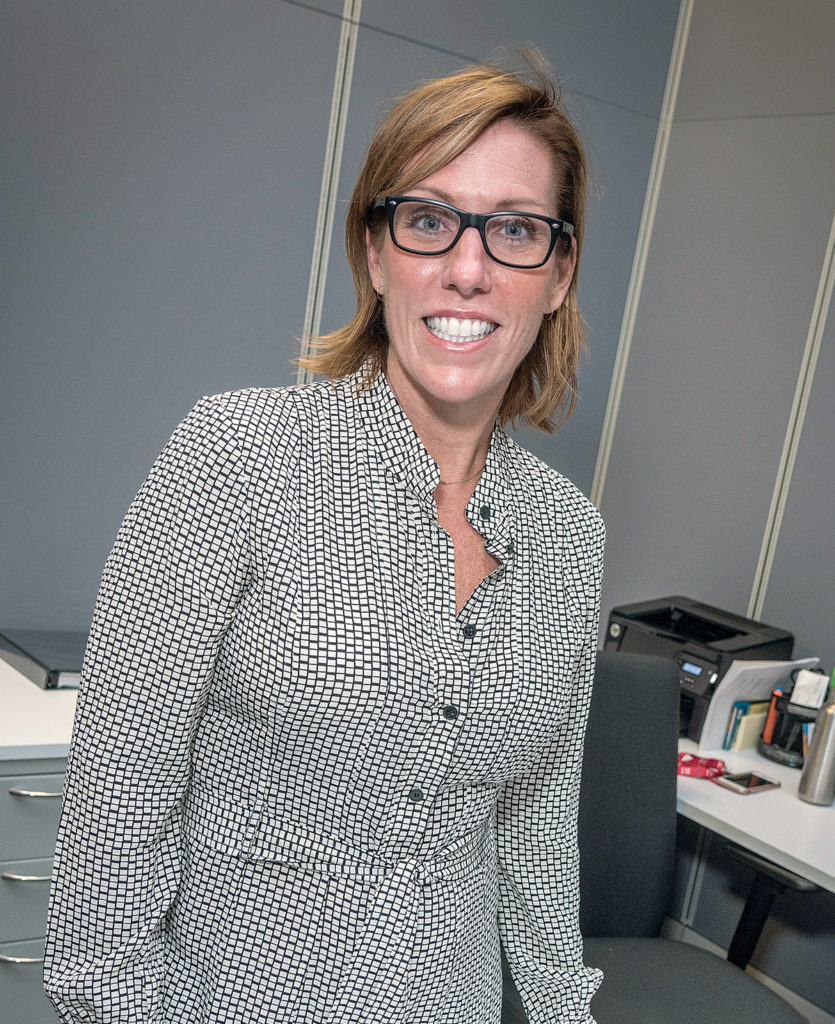 Lara Salamano, R.I. Commerce Corp.'s chief marketing officer for the past 14 months, says the agency successfully pitched the company's story to CNN. It's an example, she said, of the payoff of the tourism division's daily effort to "consistently" generate publicity, social media buzz and advertising value for Rhode Island-based attractions.
While she admitted the agency has "been a little safe" during her tenure and it's taken time to "gain the understanding of our customer," she believes it is making strides in differentiating Rhode Island from what she called "a sea of sameness."
But translating that perceived success into metrics easily understood outside of marketing seminars has been challenging for Salamano and her staff, who are still dealing with public skepticism created by the state's much-maligned April 2016 "Cooler & Warmer" marketing campaign.
Rhode Island "is a really simple sell, but [R.I. Commerce Corp.] wants to make it ultra-clever," said Providence's Pot au Feu restaurant owner Robert Burke. He said the agency has spent too much time and money searching for the holy grail of advertising campaigns. Instead, what he thinks is most needed are "consistent, competitive and frequent … fundamentals."
In restaurant terms, he asked: "When are you going to bring something to the table?"
Despite such criticism, including a lack of transparency in how the agency spends the millions of dollars the state has committed to boosting tourism under Gov. Gina M. Raimondo, Salamano said she is "totally satisfied" with its results.
Today, "There's a lot more [happening] than a year and a half ago. I wish there was more support … more positivity" from the public, said the Warwick native, who replaced Betsy Wall. The latter resigned after a month on the job following the flawed "Cooler & Warmer" campaign rollout, highlighted by an oft-mocked slogan many found confusing that was quickly dropped by the state.
"It's been tough here, but it's a new day," said Salamano.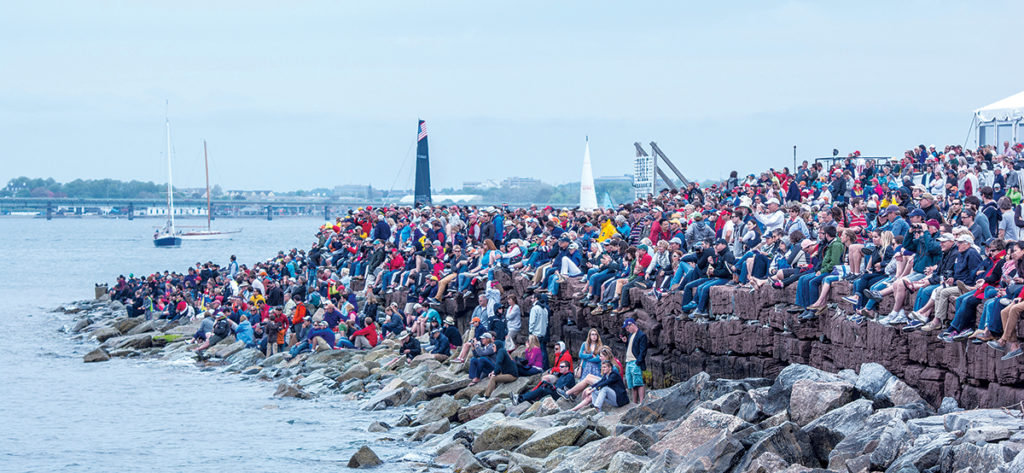 NEW CAMPAIGN
After 18 months, Commerce RI is preparing to finally unveil a new marketing campaign in October.
Local tourism officials hope the new campaign, the details of which the agency has kept tightly under wraps, will help guide their own efforts and begin showing more tangible results for the much-heralded plan to centralize the state's marketing efforts to grow its tourism industry.
Twenty-four million people visited Rhode Island in 2015, the year before "Cooler & Warmer" was unveiled, according to a Wayne, Pa.-based Tourism Economics report, making it a significant employer accounting for 13 percent of all R.I. jobs.
While local councils loosely track their own tourism results, several say they would welcome a Commerce-built plan that would reinforce regionally focused work.
Salamano said the new campaign will include a redesigned website, database, digital advertising and creative materials. But she would not say how the new campaign will differ from what came before it.
The leaders of the six regional councils have, at least publicly, been willing to take a wait-and-see attitude on the new campaign.
They credit Salamano with fostering improved communication between the regional groups and ­making a concerted effort to represent the whole state.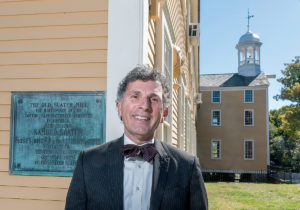 "It's the most attention we've had in three and a half decades," said Robert Billington, president of the Blackstone Valley Tourism Council in Pawtucket.
Previously, he said, the state didn't invest "money or effort" promoting small councils such as his, effectively "sidelining" them. He's grateful cities such as Providence and Newport promoted all Rhode Island "when the state couldn't."
Council directors believe Salamano is leading a cohesive marketing campaign. Some of them, however, would like her to step on the accelerator, arguing the industry isn't running at full capacity.
Block Island Tourism Council Executive Director Jessica K. Willi said she's been frustrated by the 18-month wait for a new statewide tourism campaign.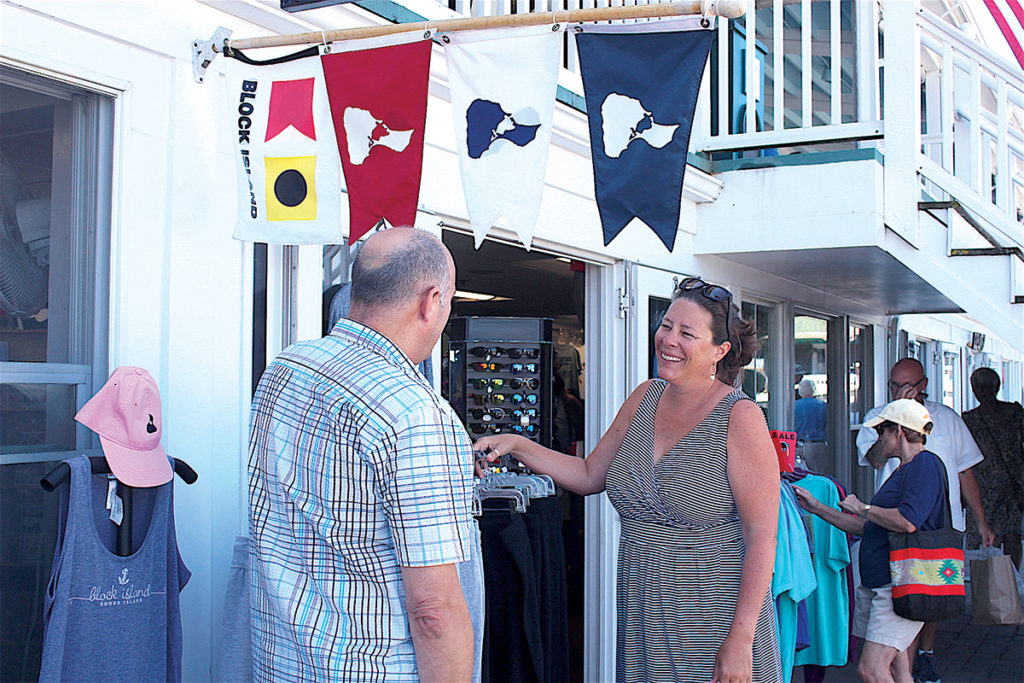 She believes council-Commerce unity shouldn't be the top priority of tourism officials. The creative process "isn't necessarily going to be cohesive," Willi said. "Regions are part of the conversation, [but] the cohesiveness has to come from [Commerce] promoting Rhode Island as a whole."
Louise Bishop's tenure as president and CEO of the South County Tourism Council began in July 2016 – the same week as Salamano, whom she praised for her inclusivity.
In multiparty tourism conversations, she added, "Sometimes people don't agree, but good ideas come from discussions like that."
Bishop thinks Commerce's support and new leads have "made a big difference in our numbers and metrics."
She said there were 720 bus-tour ticketholders visiting South County, who spent $322,000, between January and mid-June 2017. She started tracking in January but said local bus-company data show more-than-doubled growth year to date.
But how much Commerce's stepped-up efforts have contributed to such results statewide is difficult to measure.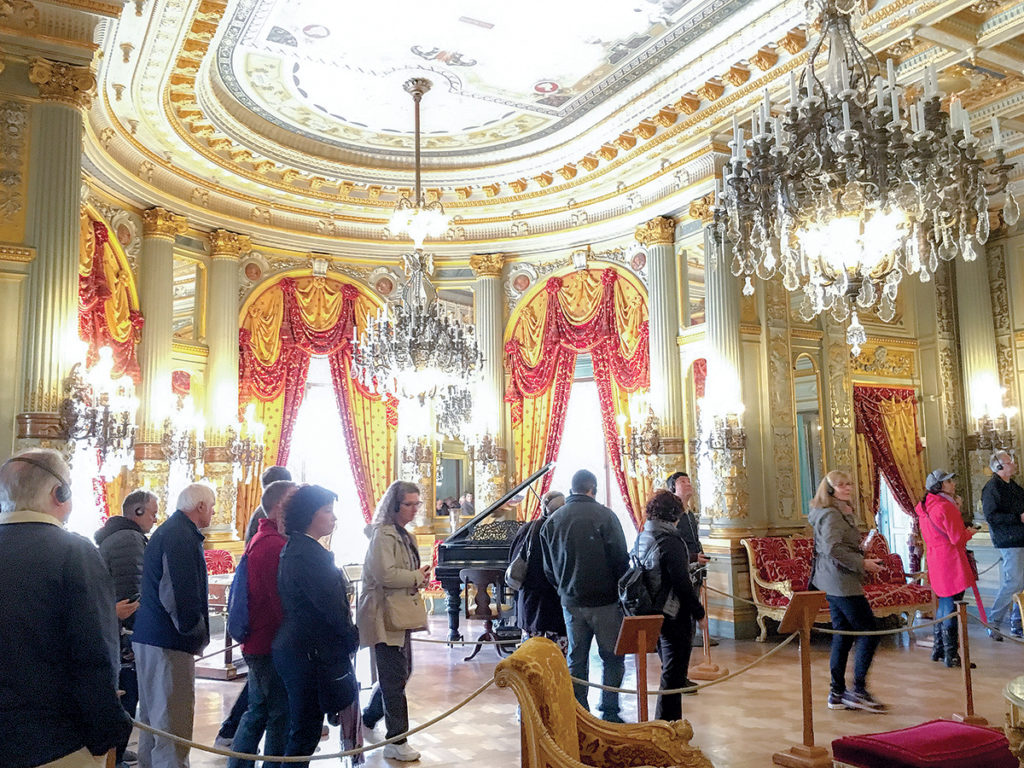 Attendance at the world-famous Newport mansions, for example, totaled 948,290 in 2015 and grew to 1,019,983 by the end of 2016, according to the Preservation Society of Newport County. (Some of that growth is due to a longer season in one of the quarters, according to a spokeswoman.)
Rhode Island's beaches are another perennial top attraction. State data shows 1,233,411 people visited Rhode Island beaches in 2016, an increase from the 992,538 visitors in 2015.
Evan Smith, Discover Newport president and CEO, said successful tourism cannot be boiled down to one agency's efforts. "To say Rhode Island is having a great summer because of what Commerce is doing is false," he said.
He had hoped the new tourism campaign would be launched "before peak travel season," but added he understands a statewide campaign takes time.
Despite the delay, Smith and other tourism council leaders believe it is too soon to try and measure the success of Commerce's efforts.
Billington, in fact, suggested industry standards call for another 18 months before analysis of a return in the state's tourism investments should even begin.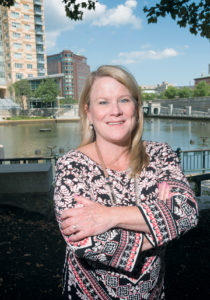 Martha Sheridan, president and CEO of the Providence Warwick Convention and Visitors Bureau, said last summer "was not a terribly productive time frame" for Commerce RI.
PWCVB data show a 4 percentage-point year-over-year jump in the hotel occupancy rate from June 2016 (83.1 percent) to June 2017 (87.1 percent). But she credits PWCVB's efforts, not Commerce.
She applauds Salamano, however, for leading a cohesive effort and not focusing on well-known attractions and larger cities.
Sheridan also believes it's too soon to measure return on investment because "proper benchmarks" aren't in place to measure growth "if [any] has occurred."
VALUE ADDED?
Salamano said Commerce uses traditional statistics such as state beach attendance and ferry ridership to help measure tourism. The bulk of its research focuses on Rhode Island-related public relations efforts successfully pitched to in- and out-of-state media, such as the national stories generated for Rail Explorers USA, and their advertising value.
Commerce records show the advertising value of media publicity it generated for Rhode Island tourism from Feb. 16 (when tracking began) to June 30, 2016 was $1.3 million.
From July 1, 2016 to June 30, 2017 that jumped to $9.2 million. For the current fiscal year, which began July 1, through Aug. 14, the total was $1.7 million.
Launched in June, "Explore Rhode Island," a summerlong digital campaign, placed Commerce-generated advertisements on Google, Bing and social media.
Digital advertising, said Salamano, "reach[es] the largest audience at the best price" and allows for immediate analysis.
Karl Wadensten, a 10-year Commerce RI board member, was among the most vocal critics of the scrapped "Cooler & Warmer" campaign.
The past 18 months, he said, have seen "false starts [and] quirky beginnings" for Commerce; in fact, "it's almost like we're a new state."
But he applauds Salamano and said the digital results are "much more than we've had before." He believes Commerce has been accountable, at least to his board.
Now "real money" is involved, he said, and Commerce must stay the course.
"The game of marketing is … consistency of message," he said.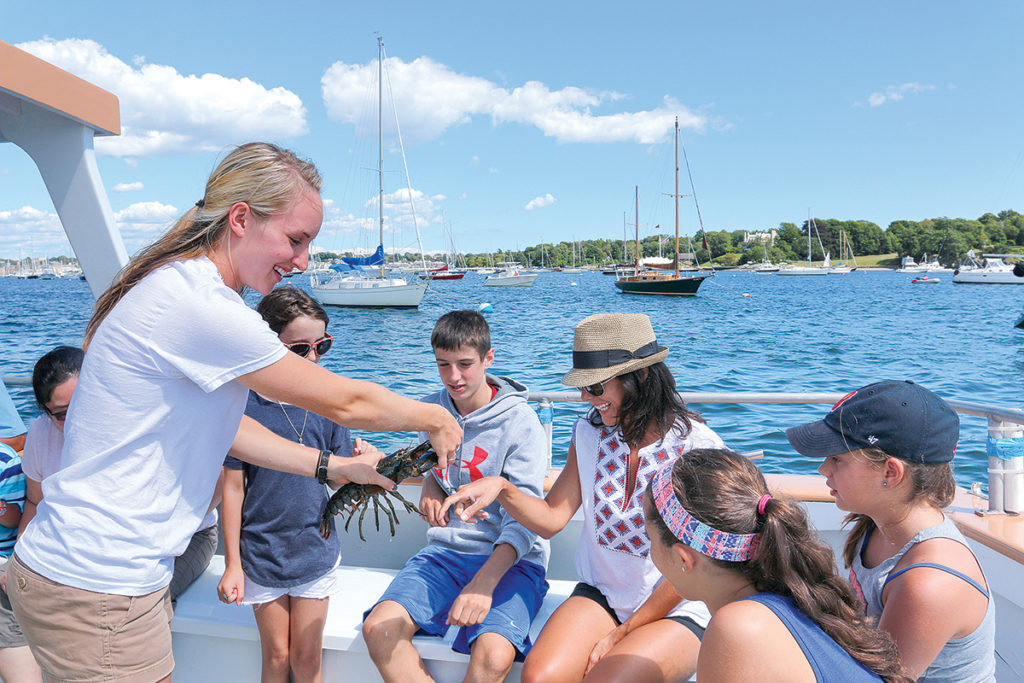 ACCOUNTABILITY
The six tourism councils received a cumulative $7.69 million from taxes generated by hotel stays in fiscal 2016, according to the most recent data available.
Salamano's marketing budget is entirely funded from the state's 5 percent hotel tax. The fiscal 2018 budget includes an estimated $3.15 million for Commerce – their estimated portion of the hotel tax for that year.
Commerce data shows $5.45 million was spent on marketing between October 2015 and January 2017. That dwarfs the $335,644 provided Commerce for statewide tourism in the fiscal 2015 budget, before Raimondo exponentially increased funding to $4.5 million in fiscal 2016.
The new statewide spending for tourism spurred a legislative effort to ensure lawmakers could track how the money is being spent.
A House Tourism Study Commission set up in 2015 spent two years tracking the tourism spending and related issues also involving the regional councils. The panel this year was extended another two years and expanded to include 19 members.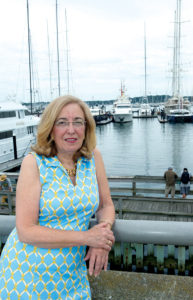 The panel's work going forward will include looking at other states' tourism metrics, international marketing opportunities and changes to state hotel-tax distribution, according to its chairwoman, Rep. Lauren H. Carson, D-Newport.
Carson thinks the marketing metrics touted by Commerce over the past 18 months are not enough to justify what the state is spending on tourism.
Commerce, she said, has taken "an increased role" managing the industry, but still lacks "a quantifiable, highly digestible metric."
The agency, she added, did not report to the House panel between April and August.
"It's perfectly within the purview of the commission to ask institutions in Rhode Island to report on how they spend taxpayer money," she told Providence Business News in June. "I don't think Commerce is doing that right now."
Catchpoole, for his part, has been too busy running his business to concern himself with how the state promotes tourism.
Rail Explorers doesn't spend much on advertising and relies heavily on social media exposure. While he couldn't calculate the financial impact of increased ridership after the national publicity, he said the boost in business has him looking forward to opening a second location in the Catskills region of New York in 2018.
In Rhode Island, he said, "It has been extremely refreshing to have the state on our side. Gov. Raimondo even rode with us."