Complex Learners Conference – Movement, Mindfulness & Motivation: Innovative Approaches for Helping Complex Learners
October 27 @ 8:30 am

-

3:30 pm

$125 – $150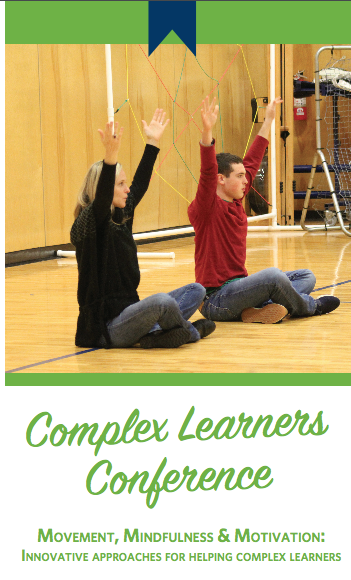 Children with learning, sensory and attention difficulties struggle to
follow directions and focus in the classroom and at home. This
intermediate level presentation will provide the foundation for using
exercise, mindfulness, movement, and sensory strategies, to help
children focus and engage in learning. There has been a wealth of
studies that indicate that moving our bodies and our muscles has
a direct effect on building and preserving our brains. In addition,
we change the brain's chemistry when we move and this improves
our attention and helps compensate for many learning challenges.
Research also shows that mindfulness helps to reduce toxic stress,
enhance concentration and grit, and develop self-regulation and
compassion. These assets help students self-regulate their emotions
and become ready to learn. Current research for addressing sensory
integration concerns in children identify movement and other
sensory strategies to prepare children for learning as well. These
approaches provide a wealth of information, research and strategies
to help us understand ways Complex Learner's brains can change
through innovative ways to motivate and prepare them for learning.