Intro To Rhode Island Startup Community
August 14 @ 6:30 pm

-

8:30 pm

FREE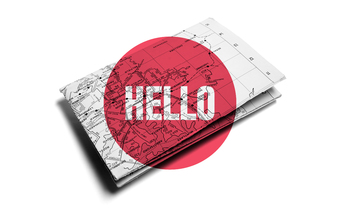 About This Event
Join us for a panel discussion with Providence's top community organizers and get an exclusive inside look into the startup culture that's rapidly growing in the city.
Why it Matters?
In Providence, new tech solutions are emerging every day to improve our lives, spanning industries from biotech and real estate to wellness-tech and social impact. This has opened up countless opportunities for jobs and career development in the city, but breaking in is not always easy.
What You'll Take Away?
This free event is an orientation to help newcomers to the startup scene get acquainted with the Providence ecosystem. We will give you the inside scoop on key events/ meetups to attend, people, companies, VCs, blogs, incubators, programs, hot issues, and more.
About the Panelists
Dr. Andrew Mallon
Program Director, MassChallenge
Dr Andrew Mallon founded Calista Therapeutics in 2012 based upon the discovery and development of a technology platform of therapeutics that modulate the cellular transport, location and activation of regulatory proteins. Dr Mallon is a biotech entrepreneur, specializing in the identification and creation of early stage value in promising therapeutics in diseases that have high unmet clinical need and de-risked development pathways.
Previously Dr Mallon founded Ardane Therapeutics, Inc. (USA), and Carlton Pharmaceutics (UK). Dr Mallon is an inventor on several patents based upon his discoveries in addition to several publications. Dr Mallon has a Ph.D. from the University of Glasgow, taught and undertook research at Brown University and is a registered pharmacist. Dr Mallon has served as an expert scientific reviewer for both the NIH and NSF grant committees focused upon drug development.
Adam Alpert
Co-Founder & CEO, Pangea
Adam, born in New York and a recent graduate from Brown University, is the Co-Founder and CEO of Pangea.app, a mobile platform designed to cultivate and inspire the next generation of Freelancers. Pangea.app allows college students to offer any skill or service to the local community (e.g. Event Help, Instruction, or Venture support). It will be launching this September in Providence.
He is also the Associate Director of the Rhode Island Coalition of Entrepreneurs, a group built to make the entrepreneurial community more accessible.
His book "Reinventing the Free Market: The Rise of Digital Marketplaces" will be released in early 2019.
Matthew Tortora
Co-Founder & CEO,Crave Food Systems Corporation
"In 2010 After serving nearly 10 years in the U.S. Navy as a Nuclear Missile Technician, I made the decision to pursue a career I could find a passion for. Beginning with my insatiable appetite for delicious and healthy food and a natural ability to cook (pretty well). I decided to become a chef. In 2015, I left the left the kitchen after experiencing so many challenges and barriers to building a truly farm-to-table operation to found a food technology and marketing company called Crave Food Systems. Typical supply chains just sucked. No chef wants to put Sysco or US Foods on their menus and the consumer demanded more and more local products and a right to know where it was coming from. If I wouldn't feed that food to my children, how could I sell it to other people? Chefs had little options to make the farm-to-table menu work, let alone, efficiently. We launched WhatsGood in April 2015 with the focus on connecting local food purveyors to independent restaurant chefs. Shortly after, we began helping schools and institutions source more food locally and even helped a few win USDA grants. We became obsessed with a worthy mission to replace absolutely terrible food (I mean disgusting) in schools, with more fresh, healthy, and local food. A year later we would build our first virtual farmers market in order to increase the convenience of accessing local, healthy, food and empower farmers markets to meet the new demands of the retail market by getting in the eCommerce game. Combined with a model that allows the American farmer growing real food, to receive 100% of their sales price, with no credit card fees, and increase profitability at the same time. I find myself drawing on years of leadership experience and resourceful problem solving skills gained in the military and my up-bringing to help guide me to build the team and technology necessary to change our food system in a positive direction and set the course to a significantly more sustainable and localized one." -Matt