Live2Lead Conference
February 7 @ 7:30 am

-

1:00 pm

$99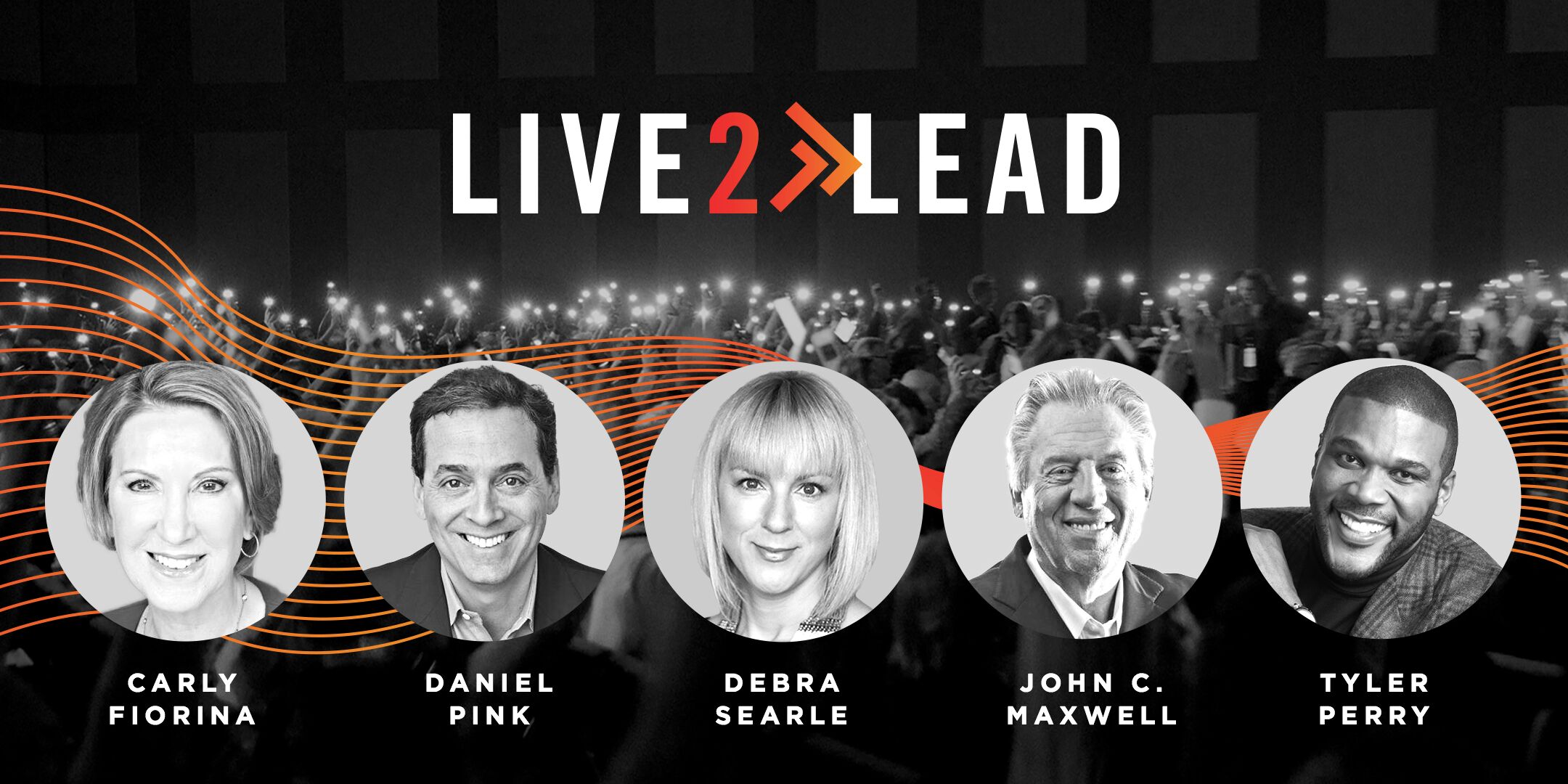 The Live2Lead Conference will be held at Kirkbrae Country Club, 194 Old River Road, Lincoln, on Thursday, February 7. 2019. The event starts at 8:30 AM with several well-known businesspeople discussing their lives and the collective impact of what they have learned through their respective experiences has done for each of them.
Diane Caine of Caine Coaching and Consulting, who hosted last year's event at the same venue, will once again host this program. Caine said she was inspired by the number of people who attended the program last year because the weather conditions were less than ideal.
"We had a snowstorm occur before our event started, but the people who signed up came in and were treated to plenty of educational and inspirational stories from the panel," said Caine, who noted that just two registrants from last year did not attend. "There was ample dialog stemming from last year's speakers that included John Maxwell and (Former Atlanta Falcons Running Bank and Minority Owner) Warrick Dunn, among others. It was an eye-opener for many of the attendees and the hope is that more people will come and be enlightened by the simulcast."
Business Networking International (BNI) is the Presenting Sponsor for the event along with Caine. This event coincides with International Networking Week. BNI Executive Director Brenda Curry said that the reason why some businesspeople are successful comes from getting in front of many other like-minded professionals as possible.
"I see it first-hand every day how the value of putting yourself in front of other individuals and growing one another's respective companies," said Curry, whose region covers southeastern Massachusetts and all of Rhode Island. "If someone can meet someone new at such events, they raise the chances of creating new opportunities. That is the reason for making it a priority for small business executives to be proactive in spreading their messages."
Speakers include John C. Maxwell, leadership expert, bestselling author and coach. John C. Maxwell, a #1 New York Times bestselling author, coach and speaker, has sold 30 million books. He has been called the #1 leader in business by the AMA and the world's most influential leadership expert by Inc. His organizations—The John Maxwell Company, The John Maxwell Team, EQUIP, and the John Maxwell Leadership Foundation—have trained millions of leaders from every nation.
Tyler Perry, world-renowned filmmaker, actor, entrepreneur and philanthropist. The multi-hyphenate talent has a resume that reads like the American Dream: playwright, screenwriter, actor, director, producer, best-selling author, and studio head. His work, from page to stage to screen, never fails to leverage the power of story to share Perry's message of hope.
Carly Fiorina, Founder and Chairman of Unlocking Potential. Carly became the first woman ever to lead a Fortune 50 company. Prior to announcing her candidacy for the Republican nomination for President in 2015, she served as the Chairman of Good360, the world's largest product philanthropy organization, and as Chairman of Opportunity International, a Christian-based organization that lifts millions out of poverty around the globe through micro-finance.
Daniel Pink, Best-Selling Author, To Sell Is Human: The Surprising Truth About Moving Others, Drive and A Whole New Mind. One of the best-selling nonfiction authors of the last decade, his books on work, business, and behavior have been translated into 35 languages and have sold more than 2 million copies worldwide. In 2015, London-based Thinkers50 named him, alongside Michael Porter and Clayton Christensen, as one of the Top 10 business thinkers in the world.
Debra Searle, professional adventurer and serial entrepreneur. Her expeditions have included rowing solo and unsupported across the Atlantic and sailing around Antarctica. Debra has also launched four companies, is a published author, and has worked as a host for the BBC and won gold medals for Great Britain at World Championship level. Debra was given an MBE from Her Majesty the Queen and a place on the board of The Duke of Edinburgh's Award. She later co-founded the Business Women's Network Forum which meets at Buckingham Palace.
Caine added that the stories and advice that the panel will provide attendees will carry more weight as they proceed with their lives.
Live2lead is designed to deliver the very best leadership content to inspire and motivate you and your team. Plus connect with other influencers in your community and expand your business network with relationships that produce tangible results.
Doors open at 7:30 AM for registration, the simulcast begins promptly at 8:30 AM and continues until 1:30 PM. Tickets are $99 each and may be purchased on-line at http://events.r20.constantcontact.com/register/event?oeidk=a07efxe3j10aa158ee6&llr=j49zhnzab or www.Live2Lead:NorthernRI.com.
Additional details may be found by contacting Diane Caine at 401-255-3620 or by email at: diane@cainecoachingandconsulting.com.